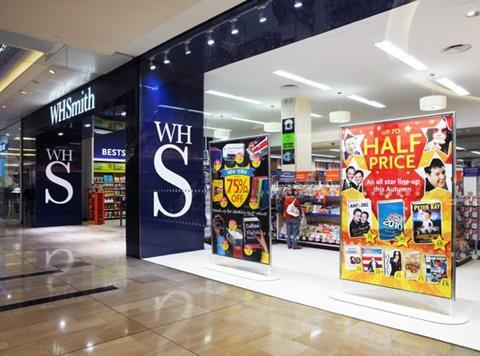 Retail profit warnings have significantly reduced in the second quarter, following a record number in the first three months of the year, a new report has revealed.
Some 38 profit warnings were issued by FTSE retailers in the first quarter as the coronavirus pandemic shut down all non-essential shops and dramtically reduced footfall in towns and city centres. But only a further nine were issued from April to the end of June, according to the latest data from accountancy firm EY.
The 47 retail profit warnings in the first half still far exceeded the total of 32 recorded in the whole of 2019, with three-quarters of the downgrades from listed retailers citing Covid-19 as the cause.
M&S, WH Smith, Primark owner Associated British Foods, N Brown, Superdry and Joules are just a few of the retailers to have revised profit expectations downward in the first half as a result of the crisis.
"While lockdown restrictions have eased, providing some relief for FTSE retailers, footfall remains well below pre-pandemic levels and uncertainty remains," said Mona Bitar, consumer leader at EY in UK & Ireland.
"The impact of Covid-19 has dramatically accelerated the shift in consumer behaviour, requiring retailers to adapt at an extraordinary pace. But what is certain is that retailers cannot afford to continue as usual, in the hope normality will resume soon. Almost all will need to undertake some transformational and turnaround activity to help see them through."
According to EY's report, specialty retailers issued the most profit warnings, with 17 in the sector in the first half of the year, followed by clothes and footwear retailers (15) and home improvement retailers (10).
Consumer confidence rose in June, with the share of British adults who felt comfortable heading to the shops doubling compared with May, according to EY's Future Consumer Index.
However, Bitar added, retailers needed to factor in a likely fall in consumer spending in the second half of this year, triggered by a predicted rise in unemployment as the government's furlough scheme was wound down.
"Looking ahead, driving growth will be tough," she said. "To thrive in this next era, retailers must look to truly integrate their online and offline channels or risk running two parallel business models with reduced productivity across both, splitting capital and overall investment activity.
"Operational efficiencies, increasing automation and supply chain reviews are all important factors to control costs. The key need will be to create a differentiated customer experience to boost demand."
After a record breaking first quarter in 2020, when UK quoted companies across all sectors issued 301 warnings – almost equivalent to the full year total of 313 for 2019 – EY recorded 165 profit warnings in the three months to the end of June, almost 100 more than the same quarter last year and a 139% year-on-year increase.
Profit warnings from consumer-facing companies were less prominent in the second quarter, but this followed the exceptionally high level of warnings and forecast adjustments already issued in March.