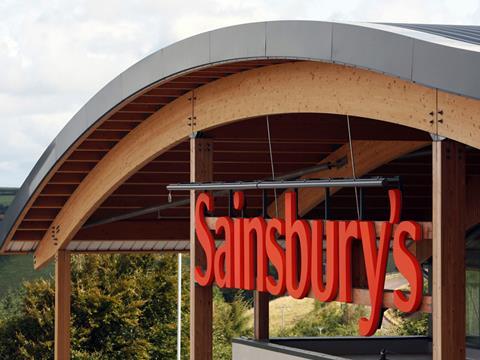 Sainsbury's' board intends to drop PwC as its auditor in favour of Big Four rival EY for the upcoming financial year.
The board at the supermarket revealed its intention this morning in a statement to the London Stock Exchange to recommend to shareholders the appointment of EY (formerly known as Ernst & Young) as the group's auditor for the 52 weeks ending 12 March 2016. Investors will vote on the proposals at the 2015 AGM.
PwC, which has audited Sainsbury's accounts for a number of years, is currently under investigation by accounting watchdog the Financial Reporting Council for its involvement in the external audit of Tesco's results for 2011-12, 2012-13 and 2013-14.
Sainsbury's intention to change auditor has been recommended by the audit committee to the board following a formal tender process, as referred to in the group's 2014 annual report and accounts published on 5 June 2014.
PwC will continue in the role and undertake the audit of Sainsbury's consolidated accounts for the 52 weeks ending 14 March 2015, having been reappointed at the 2014 AGM.
Gary Hughes, chairman of the Sainsbury's audit committee, said: "We would like to thank PwC, and specifically the Sainsbury's audit partners, for their significant contribution as the company's auditors over many years. Going forward we expect an orderly transition and look forward to working with EY into the future."
James Chalmers, UK head of assurance at PwC, added in a statement: "Audit committees are responding to a highly dynamic audit market due to the introduction of mandatory tendering and audit firm rotation rules. With regulations now clarified, companies have some flexibility to tender at a time that best suits their business. Tendering has doubled in each of the last three years and we expect it to increase even further this year.
"It is for our clients to determine how we can best serve them and we are pleased that we have been successful in winning new audit mandates as a consequence of the new regime. Our commitment to clients remains steadfast and our focus is ensuring we provide high-quality professional services in whichever capacity we serve them."