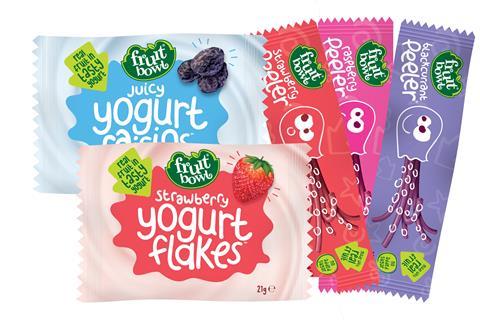 Sales and profits dropped at Fruit Bowl manufacturer Stream Foods last year, with the firm blaming a "tough" and "unpredictable" market for its weakening performance.
The healthy snacks manufacturer posted turnover of £7.7m for the year to 30 September 2018, down 21% on its previous financial year, while pre-tax profits also slumped 11% to £113k.
Sales have fallen due to the loss of a private label contact, the fruit snacks maker explained, with increased competition and reduction in promotional activity also impacting turnover.
Reduced levels of discounting, however, led to gross margins improving from 23.6% to 25% for the year.
Meanwhile, administrative costs rolled back 16% to £1.6m as the company made "significant savings" in manpower costs.
Wages and salaries were cut 33% to £1.4m in financial 2018 as the average number of staff members dropped to 53 from 80.
Stream Foods vowed to continue to "expand and defend" its position within the children fruit snacking market, now valued at £74.7m following a 4.6% rise from the decline experienced in 2017.
Focus will be on increasing revenues and improving cost control, the brand added.
"The company has a really positive outlook on current performance. Our strategy includes improving production, reducing waste levels, resetting our costs base, strengthening our relationship with customers and we have a strong portfolio of NPD planned," managing director at Stream Food's owner Pioneer Foods Jonathon Thorn said.
The accounts also highlighted that, despite the sales drop, Fruit Bowl increased its market share to 20.8% from 20.6%, following a brand refresh and relaunch.
"The external environment remains tough and unpredictable," Stream Foods said. "The impacts of the UK's decision to exit the European Union remain unclear and commodity prices are rising."
The company, which generates 97% of its sales in the UK, was bought by South African group Pioneer Foods in 2016.