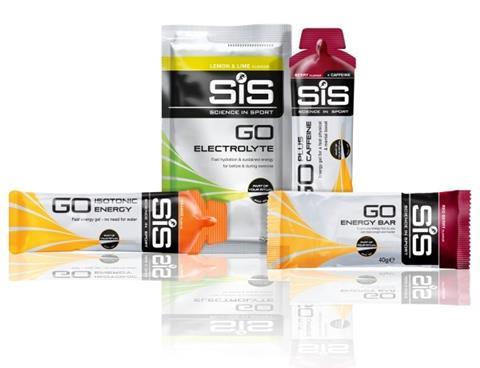 Sports nutrition specialist Science in Sport (SIS) grew its UK grocery sales by 25% last year as the category receives more shelf space in the traditional supermarkets.
Overall sales for 2016 were up 30% to £12.2m, with £1.8m coming through the grocery channel representing "ahead of expectations" growth of 25%.
SIS, which currently partners Chris Hoy, Team Sky and Liverpool FC, said its grocery sales boost was driven by distribution gains, particularly in Tesco and Sainsbury's, and good uptake of new products.
It added it expects the grocery channel to deliver "solid results" once more in 2017.
Grocery growth stood in contrast to a 28% sales decline to £1m on the high street and a 7% decline in independent cycling and running shops.
Science in Sport CEO Stephen Moon told The Grocer: "Q1 started strongly across the whole business, but very well again in grocery. They increasingly see it as an important category for them."
He added Science in Sport was not seeking to pass on any rising costs to retailers or consumers as what currency related cost inflation it has experienced has been "more than offset" by new efficiencies in its production lines.
He said the high street sales downturn was related to three accounts in particular, but that the company had worked hard to remedy this and was back in growth on the high street in the first quarter.
New product development delivered £0.8m of sales during the year and contributed 29% of growth, while its newly launched Australian business performed ahead of plan and it established USA and Italy businesses in the third quarter.
Gross profit increased to £7.4m from £5.5m in the previous year, but the investment in in marketing, e-commerce and international expansion meant it reported an underlying operating loss of £0.8m after a profit of £0.25m last year.
SIS said it expected core UK and EU markets to be profitable at EBITDA level for the year, but that continued investment in international growth would constrain headline profitability.
Online sales represented 49% of total revenues, with investment in ScienceinSport.com generating 100% growth to £2.9m of sales and third party online sales rising 42% to £3.1m.
Science in Sport has recently signed partnerships with Team Sky and British Cycling, both of which have been the target of critical media reports concerning ethics and governance in recent months.
Moon said he had no concerns the negative media coverage around cycling in the UK was a threat to long-term growth in its domestic market, commenting: "Whatever is being reported in the press is being reported, but our relationships with British Cycling and Team Sky are very professional.
"We haven't seen any downturn in interest as a result [of the stories]. In fact we've run some British Cycling related promotional events this year and they've gone very well – so the noise factor versus what's actually happening doesn't seem to correlate."
Shares in Science in Sport were up 2% today to 83.7p and are up almost 60% year-on-year.