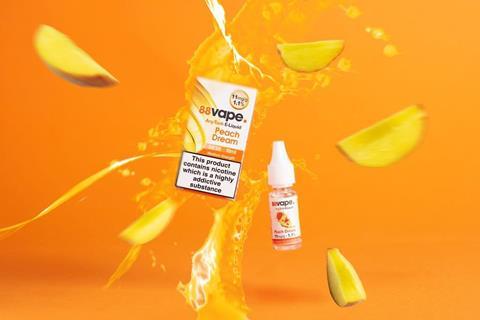 Supreme Imports is considering floating its 88 Vape brand as a standalone business after returning to profit growth following its aborted IPO last year.

MD Sandy Chadha told The Grocer it was mulling a pureplay float of its vaping business, including the manufacturing side Vapenation, but "no plans have been ­discussed further".

88 Vape products include £1 e-liquids, vaping kits and accessories.

The wider business, which also manufactures sports nutrition products and sells branded and licensed batteries and lightbulbs, had planned to float on the AIM market of the London Stock Exchange last year, targeting a valuation of £120m-£140m.

The listing, however, was pulled after investors raised concerns about profitability in the retail sector, with Supreme's products stocked by the likes of Sainsbury's, Asda, Iceland, Aldi, Poundland and Amazon, as well as Bestway Wholesale.

In January, Chadha told The Grocer a future IPO was not completely off the table but that, in the short-term, the business was focusing on rebuilding profit growth.

"The last float could have been a disaster due to timing," Chadha said this week.

Newly-filed accounts showed Supreme Imports pre-tax profits more than doubled to £12.7m in the year to 31 March 2019, driven by strong sales from its vaping arm.

In FY2018, profitability slumped 21% to £5.4m as it was hit by one-off costs related to the failed public offering.

Revenues jumped 10% to £80.2m in the year ended March 2019, reflecting a "pleasing performance", but failing to meet Supreme's forecasts set at £84m.

Strong growth in the vaping category was the "main attribute to the success", said Chadha.

The Manchester-based business expects turnover to reach £110m in the current financial year.