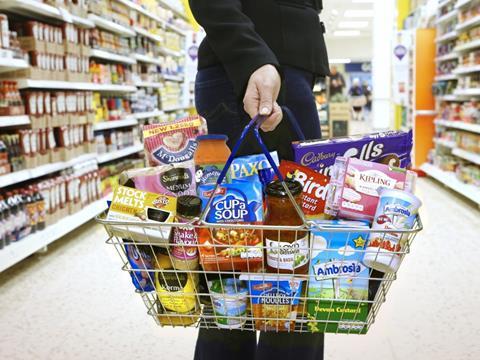 The timing of Easter hit first quarter revenues at Premier Foods (PFD), but a 1.6% sales fall beat analysts' expectations and has been welcomed as a further sign of progress in the firm's turnaround.
Sales in the 13 weeks to 4 July fell 1.6% during the quarter, with branded sales falling 1.4%, amid "challenging" market conditions and non-branded sales dropping 3.1%.
However, Premier said the lower branded sales figure was partly attributable to the timing of Easter this year, which impacted both its Cake and Flavourings & Seasonings categories. It said the Easter effect was equivalent to approximately 1.5% of branded sales, meaning branded sales would have otherwise been broadly flat.
Its Sweet Treats division, which includes Mr Kipling, was the standout performer, rising 1.4% in the quarter with branded sales up 0.1% and non-branded 11.1%.
Grocery branded sales were down by 2% and non-branded dropped by 9.8% in the quarter leading to an overall category drop of 2.7%. Bisto and Oxo sales performed well, Premier said, while Loyd Grossman sales were held back due to re-phasing of its annual promotional plan.
Jefferies analyst Martin Deboo said the 1.6% sales drop was ahead of its expectations of a 3% fall, adding: "This was an underlying flat to positive quarter to our eyes, the second such quarter in sequence and a marked improvement on calendar 2014's mid-single digit shrinkage. Such is the measure of progress in the Killing Fields that are UK grocery."
"Positive growth remains elusive, but consistency, and an improving trend, less so. We continue to observe plenty of little acorns here that must surely germinate into some much-needed mighty oaks soon."
Shore Capital also noted the "period of welcome stabilisation", adding: "We believe that Premier is reasonably soundly positioned boosted by the creeping growth in NPD and marketing activity plus the group expects to be a net beneficiary of ongoing SKU rationalisation."
Premier stepped up its NPD during the quarter, launching Oco Stock Pots, Loyd Grossman Pan Melts and Sharwood's Stir Fry Melts. A range of ambient desserts have also just been introduced which are performing "ahead of expectations", and these will be followed by Cadbury Hot Cakes and Cadbury Amaze Bites. The company is also launching a number of new Cadbury products into market this year.
These launches will be supported by television advertising, with eight of the company's brands planned to benefit from this marketing investment in the rest of the year. Premier said it would continue grow marketing spend "significantly" in this financial year.
CEO Gavin Darby commented: "We are encouraged by the continued good volume and value response of our brands in those areas where we have focused our investment, although Branded sales in the quarter were impacted by the earlier timing of Easter. While the business environment remains challenging, our expectations for the year, including a significant reduction in net debt, remain unchanged."
Premier Foods shares edged down by 0.5% to 42.3p this morning, but having risen by 32% so far this year.