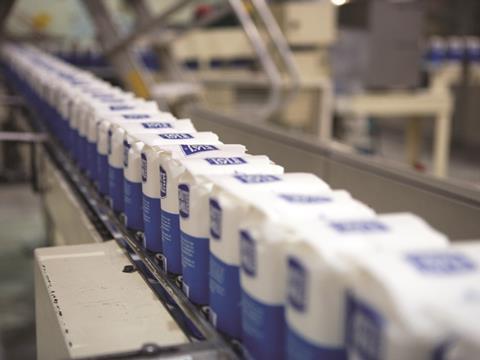 Tate & Lyle Sugars is pinning turnaround hopes on a new post-Brexit regulatory approach to sugar imports after blaming the EU for another annual trading loss.

T&L Sugars, separate from the listed sucralose producer Tate & Lyle plc, cut its annual loss in the year to 25 September 2016 to €4.6m from €24.5m in the previous financial year. Nevertheless, it said EU sugar policies make it "uncompetitive" and its annual losses were "as a direct result of these policies".

Tate & Lyle claims the EU discriminates against cane sugar refiners by limiting the number of companies they can source from while at the same time subsidising rival sugar beet producers in many EU companies.

The group said this imbalance would intensify from October 2017 when EU quotas limiting the production of beet sugar will be lifted.
"These EU policies make the company uncompetitive by forcing it to pay inflated prices for raw cane sugar, whilst having to sell refined can sugar in the EU single market in direct competition with subsidised beet sugar," the accounts stated.
"This will further skew the EU sugar market in favour of beet sugar producers unless EU cane sugar policies are reformed."

T&L Sugars was a vocal backer of the campaign for the UK to leave the EU and hopes for a more beneficial regulatory regime in an independent UK.

While noting the impact of Brexit was too early to gauge, T&L said it believed "a more equitable framework will be implemented following the conclusion of the UK's exit from the EU".

The company stated: "The UK government position has consistently been that the sugar policy within the EU, including the UK, should treat cane and beet sugar producers in an equal and fair way."
Gerald Mason, senior vice president, corporate affairs, told The Grocer: "European Union policies that increase the cost of our raw sugar whilst simultaneously deregulating beet sugar producers continue to push our business in to the red. That is why we are looking forward to the UK being able to design a sugar policy that balances the interests of beet and cane sugar once we exit the EU."
Tate & Lyle has suffered in recent years from both EU sugar policies and and an abundance of supply into the market.

In the year to 25 September 2016, sales fell 6.9% to €314.5m on top of a 34% collapse in revenues in 2015/16 from €517.8m to €340.7m.
The company has not made a profit since the 2012/13 financial year when net profit was €22m.
During the last financial year investment in property, plant and equipment rose from €14.2m to €19.6m.
Employee headcount rose to 581 from 569, but total employee costs were down 4.7% to €43.2m.