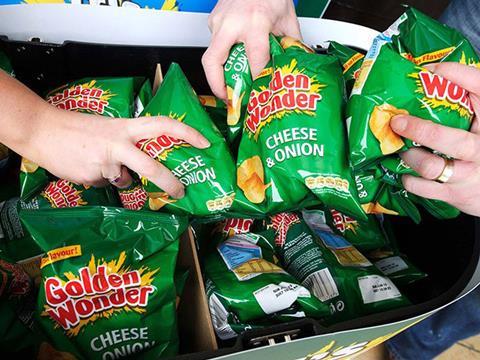 Sales and profits were up last year at snack foods manufacturer Tayto thanks to the continued recovery of Golden Wonder and investment in its Corby plant.

Newly filed accounts at Companies House by Tayto parent Manderley Food Group show a 7.8% boost to annual sales for the year to 28 June 2014. Total turnover rose to £178m from £166m, and gross profit was up by 7.9% to £54.1m.

The sales improvement is partly due to the rebound of the Golden Wonder brand, which has seen double-digit sales value rises recently after coming under Tayto ownership in 2006. In the year to 1 February 2014, Golden Wonder brand sales were up 33.1% to £22.4m, according to Nielsen.
The owner of the Real Crisps brand also completed a multimillion investment in its Corby factory towards the end of its financial year, - creating 60 jobs and investing in with new packing machines to increase the number of bags per minute from 100 to 160.

Operating profits at Manderley were up over 35% to £7.4m, but the group saw pre-tax profits more than halve to £6.4m from £13.4m last year.
The pre-tax profits drop was attributable to a £10m insurance payout received in the previous financial year following a 2012 arson attack at its factory in Crumlin. The firm subsequently decided against rebuilding the factory, moving production to Corby.

Overall staff numbers were up by 39 people to an average monthly count of 1,419. Total salaries edged up 2.1% to £38.8m, while directors' pay was up 84% to £1.4m during the year.