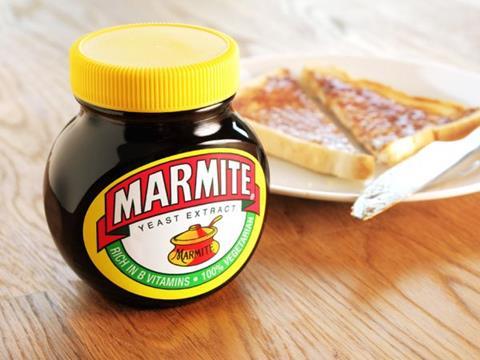 Unilever (ULVR) hailed its long-term growth model this morning as first-half revenues increased 5.5% alongside a substantial step-up in profitability despite the persisting volatile global trading environment
The owner of Marmite, PG Tips, Ben & Jerry's, Dove and Persil posted a 5.5% year-on-year rise in turnover to €27.7bn (£24.5bn) for the first six months of 2017, including a 1.7% bump from positive currency exchanges and a 0.8% contributions from acqusitions.
Underlying sales growth stood at 3% for the period as the Dutch consumer goods giant pushed through price increases for its products in the UK and other markets.
However, the spreads business, which Unilever plans to sell later this year, held back underlying growth as the market contraction in margarine continued to weigh on overall growth in Europe, particularly in the UK and Germany.
Spreads contributed €1.5bn to total revenues in the half and saw the rate of decline slow to 3.7% as growth in emerging markets partially offset the slump in developed countries – and new margarines with specialty oils and the roll-out of the dairy-free variants performed well, Unilever said.
The group added the preparation for the sale of the non-core spreads business was "well underway".
Underlying operating margin jumped 180 basis points, reflecting faster cost savings delivery and phasing of investment, while net profits climbed by 22.4% to £2.9bn.
The margin expansion – better than the City had expected – will be a boost to CEO Paul Polman as he fights to convince investors of the merits of his long-term sustainable growth model followed the rebuffed Kraft Heinz takeover attempt earlier this year.
Polman said he expected growth to accelerate in the second half of the year. "Our first-half results show continued growth well ahead of our markets and a substantial step-up in profitability despite the persisting volatile global trading environment," he added.
"It once more shows the validity of Unilever's long-term compounding growth model. Our change programme 'Connected 4 Growth' (C4G), which started in the autumn of 2016, is delivering ahead of plan.
"The transformation of Unilever into a more resilient, more competitive and more profitable business is accelerating. C4G is making our business even more agile, less complex and increasingly responsive to fast-changing consumer trends. The resulting increase in innovation speed and effectiveness will allow us to grow ahead of market.
"The actions we are taking keep us on track for another year of underlying sales growth ahead of our markets, in the 3 - 5% range. We anticipate accelerating growth in the second half of the year driven by the phasing of our innovation plans and a step-up in brand and marketing investment. We now expect an improvement in underlying operating margin this year of at least 100 basis points and strong cash flow."
Shares in the group are up 0.6% to 4,339.5p so far today.
Berstein analyst Andrew Wood said the results, as expected, were strong, but include a "wow" over-delivery on margins. "Unilever significantly over-delivered on H1 underlying margin growth (+180bps), a growth figure we are more used to seeing from RB than Unilever," he added.