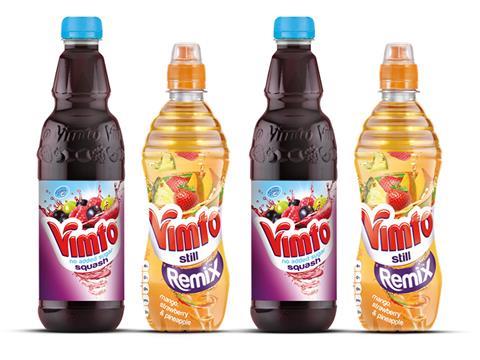 Vimto owner Nichols (NICL) has boosted revenues 12.4% to £63.5m in the first half to 30 June as the soft drinks maker continued to outperform the market in the UK.
Operating profits also leapt 7.1% to £12.7m and adjusted pre-tax profits were up 6.8% to £12.7m despite input cost challenges.
UK revenues totalled £47.5m, an increase of 6.7% compared with the prior year. The performance was significantly ahead of the total soft drinks market, which showed total growth of 2.9% in the same period, according to Nielsen data. The Vimto brand continued to outperform the market with sales up 10% versus the same period in 2016, driven by strong growth in the still and carbonate segments.
International revenues also increased by 33.5% in the period to £16m, which is 24.7% on a constant currency basis. In Africa, revenues were up by 30.9% and the Middle East was ahead by 19.8%.
Non-executive chairman John Nichols said: "Nichols has delivered another strong performance in the first half of the year. Our sales momentum, which continues to outperform the UK market coupled with successful management of input costs has delivered solid profit growth.
"Whilst we anticipate that market conditions will remain challenging during the second half of the year, we have a clear strategy and, underpinned by the strength of our brands and our diversified business model, we are confident of delivering full year results in line with expectations."
Nichols increased its interim dividend by 12.2% to 10.1p a share to reflect the continued confidence in the outlook for the group.
The business also announced the appointment of Helen Keays to the board as an independent non-executive director and chairman of the remuneration committee with effect from 1 September 2017. Her appointment follows John Longworth's departure at the AGM in April. Keays has a background in marketing and is currently senior independent director at Domino's Pizza Group and a non-executive director and chairman of the remuneration committee at Communisis.
Shares in the business fell 1.8% to 1,840p after spending much of the day up on Wednesday's close.