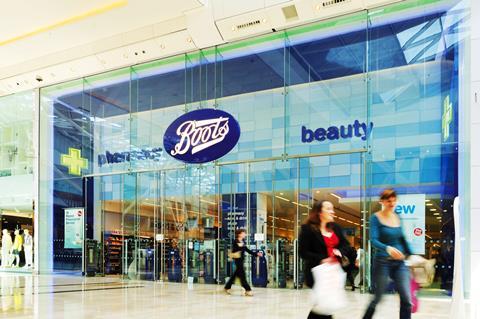 Walgreens Boots Alliance has reported better than expected growth in its second quarter and raised its earnings per share guidance for the year.
Sales were up 4.6% year on year to $32.8bn in the three months to 28 February, or 3.5% on a constant currency basis. The numbers exclude sales from discontinued operations of $4.8bn, with a $6.5bn sale of Alliance Healthcare due to close before the end of the financial year.
The business raised its guidance for the financial year to mid to high single-digit growth in constant currency adjusted earnings per share. Previously the guidance was set at low single-digit growth.
In the UK, Boots' sales dropped 17.8% as the pandemic continued to impact footfall, particularly in high streets and travel hubs. However, comparable pharmacy sales rose 3.2%, helped by reimbursement for services supporting the NHS.
To date, Boots UK had supported more than 2.6 million Covid tests at 66 sites and launched 25 major vaccination hubs at stores, the trading update said.
Boots' online sales doubled and it "continued to gain market share in the beauty category", but lockdown restrictions "impacted all other categories, reflecting the shift in buying habits to one-stop grocery shopping". Operating income fell 24% to $106m, including a favourable currency impact of 4.4%.
Rosalind Brewer, who succeeded Stefano Pessina as WBA's CEO on 15 March, said: "Overall, we have achieved a good financial quarter with results well ahead of expectations, despite significant impacts from Covid-19, and we have raised our full-year EPS guidance.
"I am optimistic about our ability to drive sustainable, long-term value for our shareholders, while acknowledging there is still work to be done to stabilise the base business.
"I will continue to review closely all our initiatives, strategies and opportunities to capitalise fully on the incredible potential in front of us. Our team will move swiftly and decisively to best serve the needs of our patients, customers and communities around the world, at this critical time and beyond."