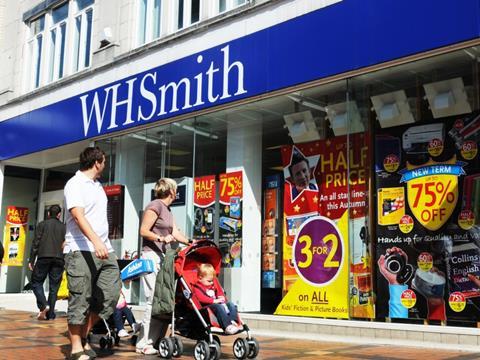 WH Smith's "profit-focused strategy" seems to be winning more friends in the City than it has on the high street. Fresh from being voted the worst high street retailer by Which? readers, the chain exceeded City expectations again on Wednesday with better than expected third quarter sales.

The results told a familiar story. A managed 1% decline in high street sales as management slowly scales back its traditional city centre operations and focus on margins was mitigated by surging growth in its travel business.


For the 13 weeks to 2 June 2018, total group sales were up 4%, driven by an 8% rise in sales at its outlets in train stations and airports. Travel like-for-like sales were up 3% to drag overall like-for-likes up 1% for the period. Additionally, gross margin continued to improve amid cost savings.

WH Smith continues to surf a wave of higher passenger numbers, particularly in airports, and growing its travel presence internationally. New global store openings in the period has bought the company to 282 units operating internationally, with a further 10 set to open this year.
"It is thought that before WH Smith board meetings the management chant the old Millwall FC song 'No one likes us, we don't care,'" joked retail analyst Nick Bubb. "Today's Q3 trading update shrugs off the criticisms to report more progress."

WH Smith CEO Stephen Clarke said it remained confident of hitting its full-year forecasts.

Hargreaves Lansdown commented: "The attraction of the travel business is that convenience takes priority over price, or in the case of airports, there aren't many alternatives where passengers can pick up a sandwich, magazine or book. This gives the group pricing power."

Investec also noted that the performance of its high street branches was a positive surprise given "the market is used to high street like-for-likes being down 4%-5% in recent years.

WH Smith shares surged 7.5% to 2,124p on Wednesday. Although the shares had slipped back 1.5% to 2,088p by Thursday lunchtime, the company remains up 17.6% year on year.