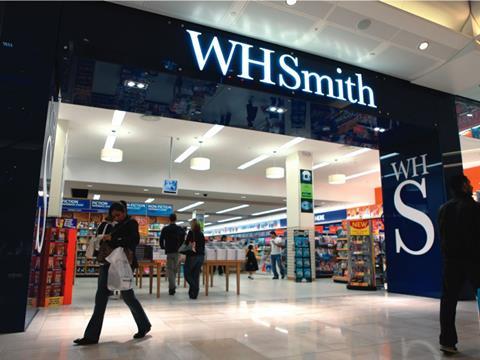 Shares in WH Smith (SMWH) fell 1.4% today after the retailer avoided any mention of the ongoing row over alleged pocketing of VAT savings at airports.
The chain said in a pre-close trading update for the year ended 31 August that its annual profits would be "slightly ahead" of analyst expectations of £121m after it managed to improve the performance of high street stores.
A new book from 50 Shades of Grey author EL James and a belated sequel to To Kill a Mocking Bird helped drive sales in its shops over the past three months.
WH Smith added that the travel division continued to deliver a strong performance in the second half thanks to continued investment in key business initiatives and growth in passenger numbers.
However, there was no mention in the update on the VAT scandal which has erupted in recent weeks, with massive coverage in the press and on social media. It has been alleged that Smiths has been pocketing VAT savings after demanding boarding passes from airport passengers.
The row could hit the group's bottom line if it is forced to pass on VAT savings to customers or a higher proportion of shoppers refuse to show their passes.
Besi analyst Tony Shiret suggested market caution over the shares may be misplaced. "While this may be a case of early days [for the VAT issue], sales and passenger mix both suggest the issue is less impactful in real life than in the press," he said.
"We expect it to continue to feature in valuation debate for the time being, however."
Shares in WH Smith closed the day 1.4% down at 1,548p, but its stock fell as much as 2% in earlier trading.
Liberum downgraded the stock from a 'buy' to 'hold' despite pushing up its target price from 1,450 to 1,625p.
"Management has built an excellent track record of profit growth and we believe this, along with strong cash flow generation and capital discipline, supports the high valuation," analyst Adam Tomlinson said. "However, in our view, near-term catalysts could well be in short supply, and we believe that the current share price values the company fairly for now."
The group's share price has soared by more than 40% in the past year.