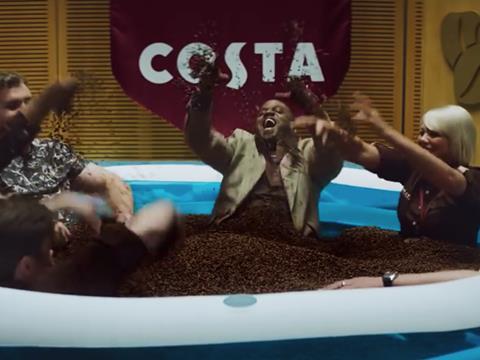 Prospective buyers of the soon to be spun-off Costa Coffee may have been questioning the timing of its owner Whitbread (WTB) this week after it revealed a first quarter slump in like-for-like sales at the coffee chain.


Blaming grim conditions on the UK high street, Whitbread said a decline in footfall in traditional shopping locations dragged Costa's like-for-like sales back 2% in the three months to May. However, total UK Costa sales were up 5.2%, driven by new store openings, while UK sales in Costa Express were up 9.6% as it rolled out more machines. Whitbread said Costa outlets in travel locations continued to show "good" growth and it continued to rebalance its portfolio towards higher footfall areas. It also added that positive momentum continued in China.

Group-wide Whitbread sales were up 3.2% in the quarter, primarily driven by Costa growth as like-for-likes also fell at Premier Inn and its food and beverage division. Whitbread bowed to investor pressure in April to spin off its Costa business, but the group-wide like-for-like sales fall is its first organic sales drop in a decade.

Whitbread finished Wednesday up 3.4% to 4,027p despite the drop in Costa sales as the City had already assumed its March trading had suffered due to the cold UK weather.

Hargreaves Lansdown commented: "Costa is clearly suffering from a case of the high street blues. However, Whitbread has been quite savvy about new Costa locations, choosing to position their baristas in service stations and airports, rather than more traditional shopping locations.

Elsewhere, Wednesday marked the first day of trading for shares in UK cake franchise retailer Cake Box. It currently has 91 franchised stories and aims to grow this number to 250 in the UK at an average rate of two new outlets each month.

Cake Box listed 41.1% of its shares on London's AIM with a market capitalisation of £43.2m. Its shares rose almost 19% on its first day of trading, to 127p, having priced its initial float at 108p.