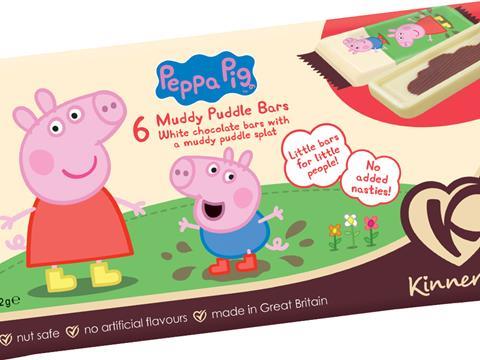 Confectionery and natural snacks maker Zetar has turned a corner after two years of losses.
The group, which owns the Kinnerton chocolate brand, heralded "significantly improved financial and operational performance" across its confectionery and snacks divisions – which both returned to profit in the year to 31 December.
Operating profit rose £8.8m to £3.1m, after a loss of £5.7m in 2017. The company also turned around 2017's £19.8m pre-tax loss to report pre-tax profit of £2.6m on revenues of £184.4m. EBITDA was £6.4m, up from a loss of £1.8m.
The private label specialist, owned by German group Zertus, said in accounts posted at Companies House that it benefited from a focus on higher-margin products alongside measures to improve performance and efficiency.
The period saw the group undertake refinancing measures, completed last summer.
Its divisions were included in vendor financing programmes with their largest customers and, since last July, had access to a group-wide invoice financing facility of up to £25m.
A focus on margin performance benefited the confectionery division along with a reduced cost base, a new production line, an improvement in operational efficiency and tight working capital management.
Snacks achieved revenues in line with the previous year and an operating profit of £500k, from a loss of £2.2m in 2017. It attributed this to cost discipline, process efficiency measures and improved working capital management.
The directors said they had taken appropriate actions to ensure the strategy of the businesses in future remained focused on operating profit and margin growth. Measures such as reducing complexity, strengthening produces and developing employees had been undertaken to improve financial performance further this year.
Meanwhile, subsidiary Kinnerton, posted pre-tax profit of £1.2m for the same period, up from a £598,000 loss on revenue up from 80.7m to touching £81m. Operating profit rose from £436,000 to £2.3m.
It said it continued to invest in new product development to ensure that product ranges offered were profitable in order to maintain and grow market share.