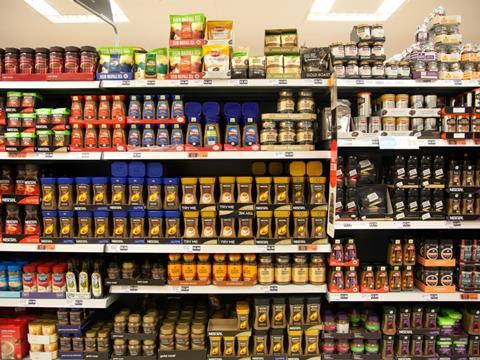 Selling starts with understanding the needs of your customer. It's fundamental. So when the Wolf of Wall Street next asks you to sell him a pen, you begin by asking questions about what kind of pen he likes or what specific uses he has for a pen, then present your pen in that light.
Today's grocery teacup has been stirred up and there is a race among retailers to figure out how to attract the loyalty of shoppers. It's their job to find shopper-relevant differentiation from their competition - that's their need. It's your job as a supplier to help them find their balanced offer of range, prices, promotions and how to present them on shelf in order to attract the loyalty of shoppers, then - like the pen - present your product in that light.
But in this fundamental of selling there is a fundamental problem. suppliers sell to retailers who sell to their shoppers (forgive my omitting wholesale while I make this point). When you ask retailers what they are trying to achieve, too many of them will tell you the same thing. Guess why? It's because they all target the same shoppers - 'families' and 'mums'. Well then, it stands to reason that if they've done their job right and understood their target shoppers' needs, they will all be the same. So their offers will be the same and they will fail in achieving that differentiation. That's really why Waitrose can differentiate. It is the only one to have actually targeted different shoppers - posh ones, in this case.
So when you are being challenged to sell a differentiated offering to a retailer, ask them what they mean and don't accept the same old thing. You have to challenge them to come up with something that is actually different.
The competition in retailing has not just led to the proliferation in products but also in stores. In a 10-minute drive, most people can find about three supermarkets and five convenience stores. The geniuses that kept building them now need to write corporate strategy to fill them with shoppers or they will be closing down again soon. Retailers, figure out what differentiation means for you, who your target shopper is, and let your suppliers know - and don't just say 'mums'.
David Sables is CEO of Sentinel Management Consultants – sales negotiation advisers to leading fmcg suppliers: sentinelmc.com