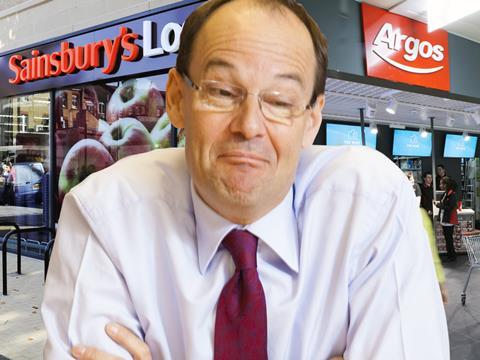 It was a big 12 months for M&A in food and drink, not least with AB InBev's acquisition of SAB Miller finally going through, but the most contentious was Sainsbury's £1.4bn deal for Home Retail Group.
Why would Sainsbury's CEO Mike Coupe pay so much for Argos, a struggling 1980s brand that – even if it gives Sainsbury's a big legup in non-food – has a different demographic? How would the two integrate? And wasn't it quite expensive? A call to analysts to explain the rationale took over 100 minutes. Some suggested Sainsbury's wanted Argos for its impressive online capabilities (albeit they are nothing like as impressive as Amazon's). But in October Coupe claimed he wanted to see an Argos in every branch of Sainsbury's, even a tiny one. The deal was back in the spotlight after a 10% fall in pre-tax profits and a 1% slip in sales raised questions about the cost of the acquisition, both financially and in terms of resource, representing a massive distraction.
Brexit won't help as Argos imports some 60% of its stock. Coupe has also offered up his experienced CFO, John Rogers, to head the Argos operation. Still, Coupe recently said he is "more confident than ever" in the deal. We hope he pulls it off.