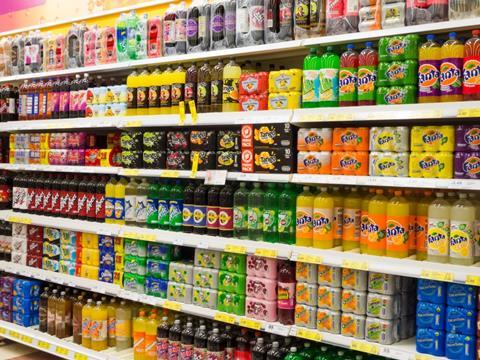 SABMiller cause a stir in September when news broke in was exploring a bid for Heineken amid suggestions it was seeking to defend itself from the advances of AB InBev.
However, analysts have suggested today that the brewer should shelve plans to expand its beer empire and instead concentrate on building its soft drinks business.
Bernstein wrote today: "In a world where beer deals are fewer in number and ever more expensive, acquisitions in soft drinks are a potentially attractive complement to beer".
The idea of integration between beer and soft drinks not universally popular – Coca-Cola, for example, has traditionally been strongly against moving into alcoholic beverages – but Bernstein thinks the idea is getting traction in the SABMiller boardroom, pointing out "it is notable that soft drinks have featured more strongly in SABMiller's recent pronouncements".
On the surface Bernstein's rationale is relatively simple – SABMiller's soft drinks business has steadily become more important to the group and it is growing at a faster rate than its traditional alcohol products.
Globally, soft drinks accounted for 21% of SABMiller's volumes in the 2014 financial year, up from 17% back in 2009. While volume growth for beer has been soft at 1% in 2014, soft drink organic growth rates have been far stronger, at 4% and 5% in 2013 and 2014. Bernstein also notes that, although margins are lower for soft drinks compared to beer, return on capital is likely to be closer to beer (especially for own brands) because as soft drinks bottling is a less capital intensive production process.
SABMiller has become the leading light in African emerging markets in terms of beer, and it would make sense to leverage that strength in other sectors.
Inevitably the discussion focusses on opportunities in Africa. SAB is the largest Coke-bottle in South Africa, but Bernstein suggests an acquisition of the number two player, independent bottler Sabco, could be "very attractive"
"Sabco has a much broader African footprint [than South Africa]… Mozambique, Namibia, Tanzania and Uganda would offer significant synergies if integrated with SABMiller's existing beer businesses [and] Ethiopia and Kenya offer synergies with SAB's existing water businesses plus a potential platform for beer."
An intriguing alternative suggestion is that SAB could move for UK-listed Coca-Cola Hellenic's business in Nigeria, approximately 10% of Coca-Cola HBC's global volumes. "Although this his is a potentially very attractive asset, especially given SABMiller's presence in beer in Nigeria, we expect that CCHBC would be extremely reluctant to give up what they no doubt perceive as the jewel in their crown."
There has been much talk of the global brewing industry being ripe for consolidation – with suggestions that AB InBev is preparing a bid for SABMiller driving the South African brewer's up 13.7% since the start of the year.
Such a bid would face regulatory hurdles, though most of these look surmountable currently – hence suggestions (subsequently rejected) that SABMiller's talks with Heineken were designed to ward off AB InBev by becoming too big to takeover.
Interestingly, expansion into soft drinks (and deepening the relationship with Coca-Cola) could have a similar outcome as PepsiCo has a relationship with AB InBev in South America that it may be reluctant to give up.
So it may that the brewing industry is facing consolidation, but something less alcoholic could be the subject of the next significant move in the battle of the brewers.
"In our view there definitely exist significant cost benefits in early stage emerging markets of integrated soft drinks/beer businesses in much of Africa and the poorer parts of Asia and Latin America," Bernstein concludes.