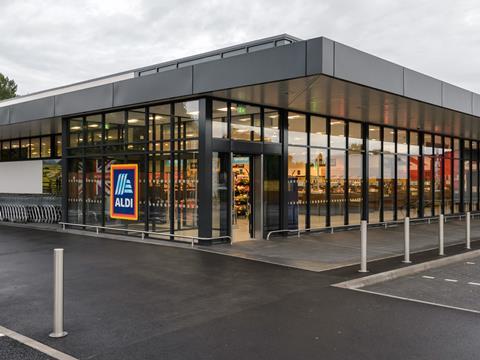 Retail giants Asda and Sainsbury's this week claimed that the combined titan would "not have significant buying power" as it urged the Competition & Markets Authority to dismiss opposition from suppliers and rival retailers.

Despite having pledged to plough money into price cuts, from £500m synergies driven largely by an ability to reduce costs from suppliers, the two companies said fears over the squeeze on companies had been widely exaggerated.

The companies also trashed the theory that the takeover would create a so-called "waterbed effect" which would see its suppliers forced to pass on price increases to weaker rivals, and that the merger would quash innovation among food and drink companies.

In a 75-page defence of their proposed merger, revealed by the CMA this week, Sainsbury's and Asda said they did not have a high enough share over procurement in any of the major grocery categories to justify CMA fears over the impact on suppliers and the potential knock-on impact to customers, concluding 'the Combined Entity will not have significant buyer power'.
'With respect to innovation, the vast majority of the expected efficiencies are driven by gains made from large multinational suppliers, active across countries and in channels other than grocery retail,' they added.

'These suppliers can easily spread the costs of innovation, given the volume of sales that accompany their international dimensions. Their innovation incentives are in no way dependent on sales to the Parties.'

The two supers claimed it was completely unrealistic that 'weak' retailers could be forced to accept higher prices by suppliers looking to regain lost profit margins.

'Suppliers should be expected to be already profit maximising,' the report continued. 'As the CMA recognised in Tesco-Booker: "If a supplier could profitably charge "weak buyers" higher prices, one would expect it already to be doing so."'

The merger partners also claimed Groceries Code Adjudicator Christine Tacon would protect suppliers from the threat of misused buying power, despite her inability to intervene on matters of price.
Elsewhere in the document the would-be partners urged the CMA to make the growing power of discounters Aldi and Lidl a key part of the reckoning, despite Aldi's claim last week that they did not operate in the same league as the big four.

Asda and Sainsbury's claimed Aldi and Lidl were a 'compelling threat' to the entire grocery retail market.

They added that the only way for Sainsbury's and Asda to compete with the discounters and pass on price cuts to consumers was if the merger went ahead.

'Making sufficient investment in their propositions to fully address these challenges requires them to narrow the cost advantage of many competitors, including Aldi, Lidl, Tesco and bargain stores,' said the document.

'This cost reduction requires a significant change to their underlying operating models - a change that the parties would be unable to sustainably achieve without the proposed merger.'