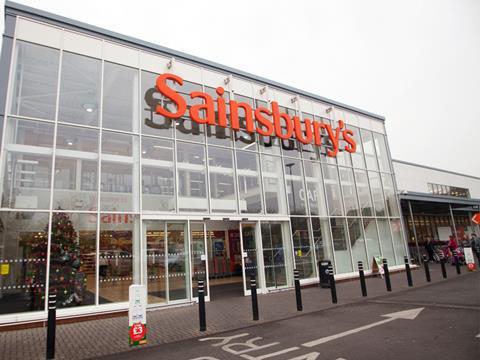 Bigger equals better for the City as Sainsbury's share price rocketed to its highest level for almost four years on the announcement of its merger with Asda, though worries over execution risk weighed on the shares as the week went on.

On Monday morning, Sainsbury's confirmed its intention to combine with Asda to create a £51bn behemoth. The market greeted the cash and shares deal, valuing Asda at £7.4bn (£3bn in cash and 42% of post-merger Sainsbury's shares) with something like euphoria. Sainsbury's shares leapt more than 20% to 327.1p in early trading.

Although the shares settled down to 309p by close, the 14.5% price jump was indicative of the City backing the deal.
"It would enable better buying terms, the integration of Argos within Asda and drive operating efficiencies," argued Retail Economics CEO Richard Lim, while analysts at Credit Suisse highlight the combined group's "increased buying power, potential for synergies, and the best-in-class non-food market position".

However, Credit Suisse also argued the business would do little to address "the issues around large-format retail, the shift to online or the rise of discount formats". Shore Capital said: "This is a merger plan thrown together by two companies from a position of weakness."

That view was backed by the latest Kantar Worldpanel market share data on Tuesday, which showed Sainsbury's and Asda growing at 0.2% and 1.4% respectively in the most recent three-month period, compared with market leader Tesco at 2.1% and Aldi and Lidl at 7.7% and 9.1%.

According to the timescale laid out by Sainsbury's and Asda owner Walmart, the deal will not complete until the second half of 2018 following a competition probe. Predictions for the CMA probe range from "no chance without major dismemberment" from Peel Hunt to "not problematic" from Credit Suisse and "limited risk of outright rejection" from SocGen.

Ultimately, Bernstein said "the price of bad execution" on the deal is "huge". It notes Morrisons and Safeway lost 28% of sales through their combination of store disposals, integration problems and clash of cultures.

"[The] cultures and retail propositions at Sainsbury's and Asda are very different, therefore the execution risk seems much higher than the smooth Ahold Delhaize merger."

Worries over the likelihood of a smooth integration and coming through a competition investigation unscathed helped ease the share price back down to 302p by Thursday close - albeit still up 12.2% for the week. Similarly, Walmart's share price in the US was up 1.3% to $88.46 on Monday, but had slid back to $85.75 by Thursday - down 1.8% for the week.

The elephant in the supermarket when it comes to US and European retail is Amazon, with Sainsbury's-owned Argos's digital capabilities a key incentive for Walmart. The merger could create a genuine general merchandise rival for Amazon in the UK. "This proposed merger makes it a little bit more competitive, but I don't think Jeff Bezos will be losing sleep over it," Shore Capital's Clive Black said. Hargreaves Lansdown suggested the deal could make the UK marginally less attractive to Amazon to scale up its grocery ambitions, but Amazon's shares barely moved, trading 0.3% down for the week by Thursday at $1,568.73, but still up 70% on its 52-week low.