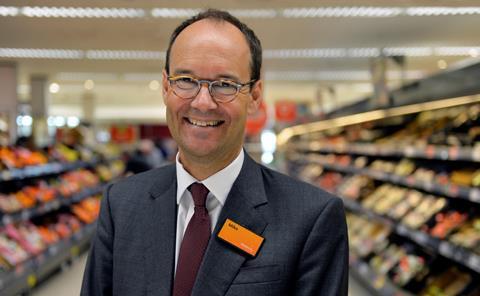 The Competition & Markets Authority this week killed off Asda and Sainsbury's proposed merger, despite admitting it had got some of its figures wrong in its original report.
The final report, issued on Thursday, concluded the merger would lead to rising prices and reduced quality for UK shoppers. And while there had been speculation that Sainsbury's and Asda would challenge the decision in the courts, the two parties hastily threw in the towel within minutes of the CMA's announcement – though not before Sainsbury's CEO Mike Coupe delivered a final swipe, accusing the CMA of "taking £1bn out of customers' pockets".
The decision came despite the final report admitting the authority's provisional findings, released in February, had underestimated by £100m the potential efficiencies that Sainsbury's and Asda had promised would be ploughed into price cuts – though the revision from £400m to £500m was still well short of the £729m claimed by the supermarkets.
The report also revealed the CMA dismissed the supermarkets' pledge of £1bn of price cuts over three years as "irrelevant" as it did not count towards its criteria for assessing threats to competition, even though the prospect of price increases was cited as the key reason for the deal's dismissal.
The report found the merger would in the longer term hike prices in stores, online and at many petrol stations. Other changes to the provisional findings included updated data resulting in a cut in the number of local hotspots where competition was at risk from 629 to 537 – still enough to kill off the deal.
Andrew Taylor, a former senior director at the Competition Commission and partner at Aldwych Partners, said the modified findings posed "interesting questions" about the verdict as the CMA sought "no doubt to show it listened to the arguments and had responded accordingly".
But it was also interesting, he added, that the CMA confirmed that none of Sainsbury's public statements about price reductions were offered to the CMA as a formal commitment so as to get the merger cleared.
"So Mike Coupe is saying the CMA has taken £1bn out of consumers' pockets yet he was never prepared to give any kind of guarantee about the £1bn to the CMA."
The final report says the CMA believed it would be too difficult to verify the pledge to cut prices, adding that the commitments had been limited to three years and would not address the "permanent change to the market brought about by the merger".