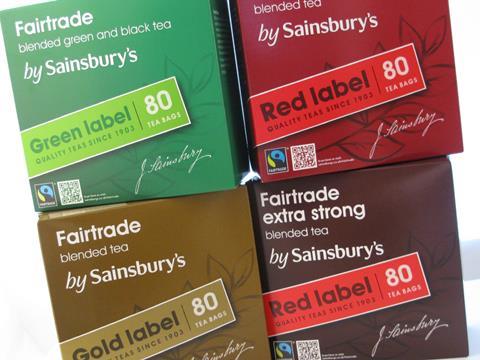 Nearly 10,000 people have signed petitions urging Sainsbury's not to drop the Fairtrade label.

Two petitions on change.org and 38 Degrees - which have amassed 5,421 and 4,475 signatures respectively - call on Sainsbury's CEO Mike Coupe to abandon the pilot of its own 'Fairly Traded' scheme.

The campaign on 38 Degrees argues Sainsbury's has been such a "large champion of Fairtrade" in the past that its withdrawal "could start a ripple effect, which could lead to the beginning of the end of the scheme".
The change.org petition calls on consumers to exercise their power against the 'Fairly Traded' pilot, which began on own-brand tea in June and could eventually extend to other lines. "Surely if UK shoppers make a stand they will think twice about rolling out the pilot?" it says.

The supermarket has faced a backlash from Fairtrade and other NGOs since announcing its new Sustainablity Standards at the end of May. Sainsbury's claimed both growers and customers would benefit from the creation of its in-house ethical scheme, which would ensure a "secure and sustainable supply chain".

But Fairtrade CEO Michael Gidney warned 229,000 farmers would be affected and said the initiative would not deliver "positive changes for tea farmers".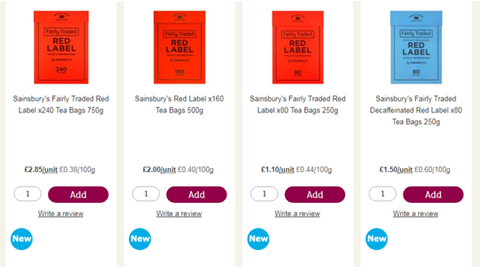 Fairtrade Africa tea producers, who said they were "extremely concerned about the power and control Sainsbury's seeks to exert over us", echoed his comments in an open letter to the supermarket.

Earlier this month, a group of NGOs including Banana Link, Oxfam, Christian Aid and the Women's Institute have written to Coupe to express their dismay at the supermarket's new sustainability plans.

A Sainsbury's spokeswoman said: "Our pilot will be underpinned by the highest and broadest set of Sustainability Standards, which go further than existing certifications to provide farmers with advanced information across social, economic and environmental aspects of their business.

"We do not pretend to have all the answers to the complex issues that our farmers are facing. But we do have their support to launch this trial on tea and test what can be done to provide an even better future for some of the world's poorest workers, their families and communities.

"The programme will not provide any cost savings to Sainsbury's and the price of tea will not change for customers. Both the pilot and the Sustainability Standards will be independently audited to the highest levels and we will share the progress we make."