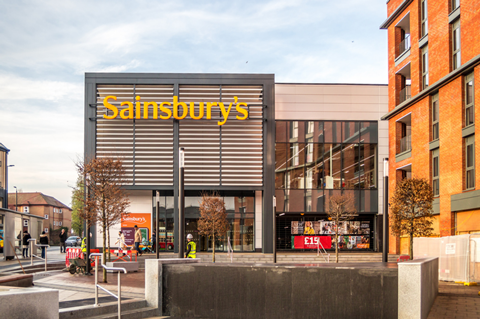 High street names such as Burger King have reportedly refused to pay rent to landlords this week
Sainsbury's has stepped up its support to property tenants and concession partners with a one-month rent-free holiday to ease financial pressures caused by the coronavirus outbreak.
It follows the supermarket yesterday announcing it was slashing payment terms for small suppliers and offering tenants the option to pay rent monthly instead of quarterly.
Sainsbury's has now offered all 250 tenants and concession partners immediate support to help manage their cashflow during the outbreak.
The business is writing to all tenants across its estate today to offer the rental assistance, including a one-month rent-free holiday and the opportunity to pay rent on a monthly basis, as opposed to quarterly in advance.
Patrick Dunne, director of property, procurement and cost transformation, said Sainsbury's had also met its own quarterly rent obligations this week in support of its landlords.
It comes as shopping centre owner Intu Properties today warned of financial troubles as it received just 29% of rents due from its tenants, compared with 77% this time a year ago.
The closure of non-food shops as a result of the coronavirus pandemic has led to a crisis in rent payments for landlords, with second quarter rent due to be paid yesterday (25 March). Primark and Burger King are among two of the high street's biggest names to have reportedly refused to pay rent to landlords this week.
"Sainsbury's is committed to supporting our great tenants and partners during this unprecedented time of uncertainty," Dunne said.
"We are doing our best as a responsible landlord to relieve pressure where we can.
"Sainsbury's has met its quarterly rent obligations in support of our landlords and will be in discussions with them.
"We have a strong track record of working with our tenants and concession partners and we are very pleased to be able to offer them as much support as is needed in this difficult period."