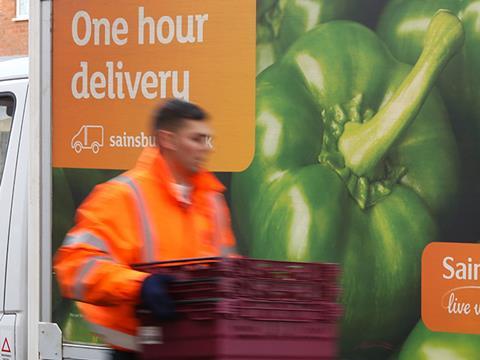 Sainsbury's website experienced technical issues over the weekend, causing some customers to be unable to place or pay for orders.

The problems, which occurred between Saturday and Monday afternoon, saw some shoppers' bank cards charged more than once, or their orders not being delivered at all. Many customers took to social media to explain what was happening to Sainsbury's.

One Facebook user said they had "wasted" their Sunday afternoon trying to complete an online order, as Sainsbury's website would not allow them to enter their bank card details, and another said they had become "exceptionally frustrated" as their grocery order had failed to arrive due to "colleague sickness".

Others also faced uncertainty over when their orders would be delivered. One customer said they had a delivery slot between 6.30am and 7.30am on Saturday that had yet to arrive by 9.30am due to their payment being declined on the website, while another had an order due between 5pm and 6pm on Sunday night, which had yet to arrive by 9pm.
Customers also faced a wait to speak to a member of Sainsbury's customer services team on the phone about the problems they were experiencing. Two customers shared that they had been on hold to the supermarket for about 45 minutes, and another for two hours. Sainsbury's said these wait times were not linked to the website's technical issues.

Other shoppers used Twitter to highlight the problems to the supermarket, with one saying the website kept informing them that their session had timed off once they entered payment details, while others reported Nectar loyalty card points being deducted without their order being processed.

In response to their complaints on Twitter, some customers were asked by Sainsbury's customer service staff to clear the cache and cookies on their computers or smartphones, and others were informed that technical difficulties were happening with its website.

In its response to customers, Sainsbury's said its website had been "experiencing technical difficulties" and that it had been "working very hard" to resolve the problems over the weekend. A spokeswoman told The Grocer it had been experiencing technical issues caused by a "mechanical issue between our website and card authorisation."

She said the problems had affected a "tiny number of customers who added a new bank card" to pay for their shopping order.