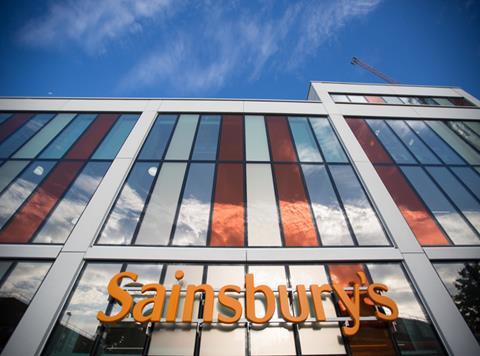 Sainsbury's is to cut around 500 head office roles and is closing its online fulfilment centre, putting 650 jobs at risk.
The retailer said the cull comes as a cost-cutting measure to help it invest in its food-first strategy.
It is shrinking its support centre, commercial operations, human resources, supply chain and logistics, technology and general merchandise and clothing teams.
Sainsbury's also plans to reduce the office space used in its Manchester as well as its Aveybury, Milton Keynes and Holborn, London sites by one floor and two floors respectively. A section of its Ansty, Haywards Heath office will close too, while Walsgrave, Coventry and Origin, London will close entirely.
Employees based in these offices will be moved to existing Sainsbury's offices which are being adapted to cater to additional members of staff.
Savings made will be used to fund lower prices for customers, product innovations and investment in its online operation, it said.
Sainsbury's e-commerce development will see it expand online departments in more than 20 of its stores in London while also closing its online fulfilment centre in Bromley-by-Bow, London by June.
Staff at the site will be consulted on proposals to close the site, and Sainsbury's is aiming to redeploy "most" of the affected employees to nearby London stores to support expanded online departments.
"Our new plan puts food first and will create a simpler, nimbler and more efficient business. The money we save will enable us to invest in what customers really care about – lower prices, exciting new products and the most convenient ways for them to shop," said Sainsbury's CEO Simon Roberts. "I know change is difficult, but to do the best job we can for our customers, it is vital we adapt. I understand this will be a very difficult time for affected colleagues and we will do everything we can to fully support them."
"Thanks to the tremendous efforts of our colleagues, we have doubled our online capacity since this time last year and we can now serve over 850,000 customer orders every week. As customer demand changes, we need to be able to adapt quickly," he added.
Jo Luckett, area organiser for Usdaw, added: "This is devastating news for our members at the site. We will now enter into meaningful consultation talks with the company, where we will interrogate the business case for this proposed closure. In the meantime we are providing our members with the advice, support and representation they need at this difficult time."