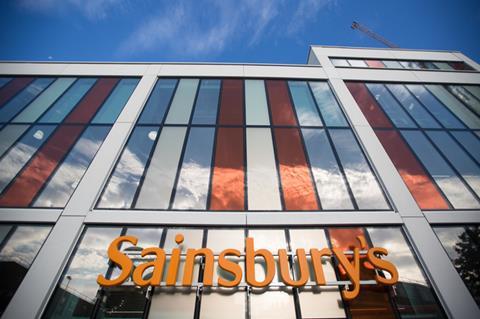 Sainsbury's has told suppliers it is scrapping its commitment to immediate payments, brought in to support small companies during the coronavirus outbreak, from 15 July.
The supermarket, like several other retailers, improved its terms in the wake of the virus, having stepped in to help cashflow problems in March.
However, a letter to suppliers, seen by The Grocer, said it had reviewed the situation and more than 1,500 small businesses, with an annual turnover of less than £100,000, would now be moved to 14-day payment terms.
A Sainsbury's spokeswoman said: "We temporarily introduced immediate payment terms to nearly 1,500 of our small suppliers in March to support them as they adapted their businesses in response to the coronavirus pandemic. We also pledged support to all our suppliers and committed to working collaboratively with them to support them with vital cashflow where needed.
"We are in the process of talking to our smaller suppliers about permanently shortening payment terms from what they were before the crisis to a faster payment of 14 days from the invoice date.
"We recognise the extraordinary efforts of our suppliers during this unprecedented period as we all worked together to serve customers with food and other essential items and are committed to continuing to support them where we can."
Sainsbury's claimed the move still left small suppliers better off than before the coronavirus crisis struck, with suppliers on 45-day payment terms previously.
However, one supplier source told The Grocer: "Surely they can continue to afford to pay their smallest suppliers in seven days, especially when they announced their last quarter sales were up a whopping 10.5% today.
"How long will 14 days last before it creeps back to normal?"
Morrisons and Aldi recently confirmed that immediate payments terms for small suppliers would continue until at least September.