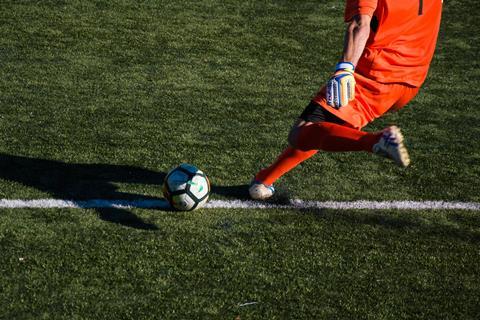 Sainsbury's has staged a Euros-themed internal competition dubbed the Colleague Cup.
The contest, which was created by the retailer's social team, saw staff members showcase their best football skills in order to be featured on social media.
Store employees from across the business had the chance to get involved and "show off their kick-up skills" for the competition.
The participants' videos were then voted for by social media followers on the supermarket chain's Twitter page.
"It's something fun for our colleagues to get involved in as everybody is football mad at the moment due to the Euros," a Sainsbury's spokeswoman said.
The finalists included Nicole from the Straiton store, Mark from Scarborough, Hasan from the Middlesbrough branch and Natalie, a worker at the Winchburgh shop.
The Sainsbury's #ColleagueCup is here!
Vote for who you think has the skills 👇

— Sainsbury's (@sainsburys) June 21, 2021
Twitter users have been voting for their favourite video out of final four. At the time of writing, over 450 people had cast their votes.
Mark was in the lead with more than 42% of the votes, followed by Nicole at 28%. Despite trailing in third place, Natalie's online fans argued she should win because she competed in heels.
The UEFA Euro 2020 championships kicked off on 11 June and the final is set to take place on 11 July.