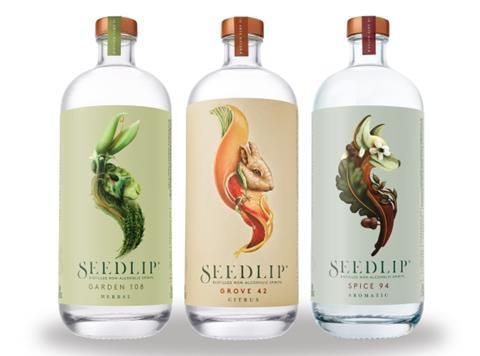 Seedlip has launched its three-strong range of non-alcoholic 'spirits' into Waitrose.
The range includes its existing Seedlip Garden 108 and Seedlip Spice 94 drinks, as well as the new Seedlip Grove 42, for which Waitrose is the exclusive retailer (rsp: £27.99/70cl).
It marked "a huge milestone" for the brand, which counts Diageo's accelerator programme Distill Ventures among its biggest investors, said founder Ben Branson.
It comes as Seedlip faces increased competition from a raft of newer entrants into the fledgling non-alcoholic spirits category.
Pernod Ricard, for instance, has launched its own competitor called Ceder's this year, which it is billing as a 'gin alternative' (rsp: £19.99/50cl).
Meanwhile Alex Carlton, the man who created Funkin cocktail mixers, has unveiled Stryyk, a new brand with zero-proof gin and rum-style drinks (£14.49/70cl).