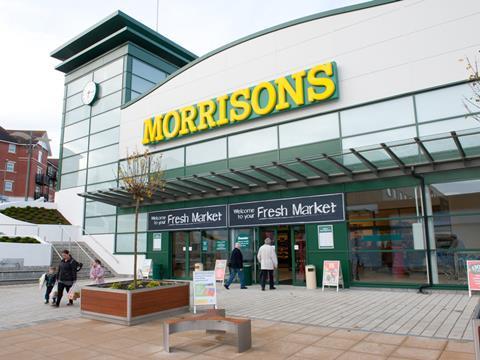 Morrisons Bredbury impressed this week with high store standards and great shop floor service. Plus, there's plenty of services available, including a dry cleaner, carpet cleaner hire, a self- service coffee machine and even a hot pie dispenser. There were "impressive and attractive banners at the end of aisles advertising tempting promotions," our shopper added. And staff helped find items and suggested good alternatives when something was not there.

Coming a very close second this week was Waitrose Menai Bridge with its "bright and enticing shopfront". Adding to this was a display of local produce from the surrounding area, which was "nice to see in a supermarket chain". Staff were helpful. Poor availability was the only let down for Waitrose with six out-of-stock items.

Tesco Bellshill is a "lovely shop" and our shopper would definitely go back but not on a Sunday as stock levels seemed low. All staff encounters were excellent and several members of staff went looking for items. The recently refurbished café "looked lovely".

Availability was generally good at a quiet Sainsbury's in Exeter, whose facilities seemed "designed for a far greater customer load". Overall there was a "good standard of cleanliness" and staff were helpful.

Asda Twickenham's checkout experience wasn't great, with a "rather rude cashier who made no eye contact, said very little, and almost threw the shopping on to the belt after scanning". It was also let down by poor availability this week with a member of staff advising that a delivery wasn't due until Monday.