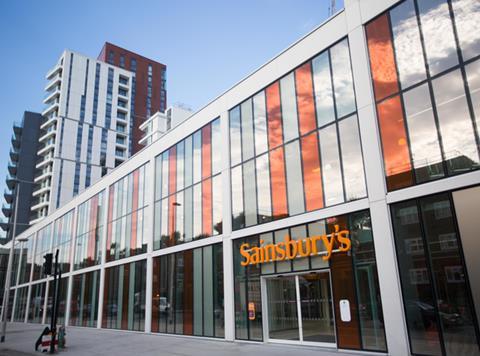 A convincing score of 92 put Sainsbury's Nine Elms at the top this week. "It is new and very large" and "with big windows so there was lots of natural light". It was "incredibly tidy" though there weren't many staff on the shop floor. Just one item on the list wasn't available.

Store standards were "high throughout" at Waitrose Harrogate, but the "narrow aisles and structural posts made navigation tricky". Busy staff replenishing stock were friendly, always checked stock and were apologetic when things weren't available".

Asda Perth was one point behind. "The entrance seemed quite empty with no display stands". The "fruit & veg seemed a little disordered" and "there were empty spaces in the chilled aisles". Staff were "smartly dressed and happy to help". Our shopper struggled to keep up at the checkout and was left to read the total amount from the display.

Tesco Wrexham and Morrisons in Manchester tied for last with 57 points. Morrisons had plenty of summer promotional items on display. "It was generally clean and tidy but there were noticeable gaps in the fruit & veg section". Staff were "difficult to locate" but "reasonably helpful" when found. Five items on the list weren't in stock.

The floor was dirty at the entrance to Tesco Wrexham but inside "it was well-ordered and tidy". One member of staff "said she wouldn't know where to look in the stockroom so suggested going to customer services". Another "checked on a handheld device", but seven items were out of stock.