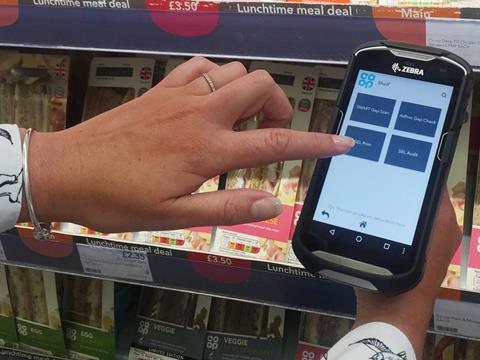 The Co-op has begun rolling out new hand-held tablets to its store staff to help manage availability.

The retailer told The Grocer the new "ruggedised" terminals had been equipped with dedicated software designed to simplify tasks for staff.

These tasks currently include inventory management, stock control, deliveries and gap scanning. The Co-op is also looking to add cash management tasks to the device's capabilities in the future.

The retailer said the kit had been developed with staff. The tablets also incorporated its new Shifts platform, which helps staff manage their work patterns digitally, and the How do I? database which helps them get quick answers to operational questions.

When Shifts went live in April, 10,000 staff registered in the first 48 hours. "We are listening to feedback from our colleagues and working to simplify our processes to make sure we only focus on those things that have a real benefit- by developing new technologies and capabilities we can continue to ensure the Co-op is more competitive, relevant and innovative," said the Co-op head of retail IT service and operations Dave Robertson.

"Our colleagues, members, customers and communities are central to everything we do. It is a challenging retail environment, and the Co-op is responding positively. This means being efficient and agile in how we work, and so we're transforming the way we run our stores for our members and customers. "More importantly, we are making things simpler for colleagues. Everything we're trying is built for colleagues, by colleagues- developing user and consumer-centric capability with integrated teams working together to deliver added convenience and make a real difference."

The tablets have been tested in two stores - North Baddesley in Eastleigh and the Green Quarter, Manchester. Technical trials continue, with a wider roll-out to commence later this year.

The Co-op has also developed digital headsets for staff that will be rolled out to all stores by the end of the year.

It said the new technology could deter retail crime, enhance safety and security, and improve customer satisfaction as colleagues respond to customer enquiries, check availability and respond to spillages and other operational matters more easily and efficiently.