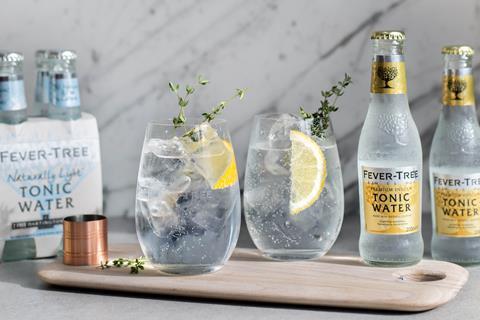 Waitrose is to start offering customers two-hour gin tasting experiences at home.

The interactive experience will teach customers about the history of gin, the botanical blends of their favourite gins using a pestle and mortar, and how to make the perfect gin and tonic.

The Home Gin O'Clock tastings, which are led by one of Waitrose's gin specialists, will allow customers to sample five different gins in their own home, office or a hired accommodation or event space. Gins available include a pink pepper and sloe gin, which are paired with a variety of Fever-Tree tonics.

Drinks will be served at the beginning of the experience, so guests can "appreciate their aromas", according to Waitrose.

Each attendee will receive a Fever-Tree Dartington crystal glass at the end of the guided event.
The experience costs £400 and is designed for between six and 10 people. Bookings can be made from 1 May.
"The Waitrose Wine Tasting at Home Gin O' Clock experience is a fun and relaxed way for customers to find out more about various gin flavour profiles," said Waitrose Wine Tasting at Home drinks experience manager Andrew Riding. "From knowing how much ice to use, to which glass choice is best, our experience will help hone your gin and tonic making skills. Britain is having a great love affair with gin at the moment, and we are excited to either teach fans more about their favourite drink or introduce the world of gin to newcomers."

The upmarket grocer also offers its Wine Tasting at Home events through which guests can try wines and sparkling wines, such as its newly launched Fizz Fancy experience for £50 per head.