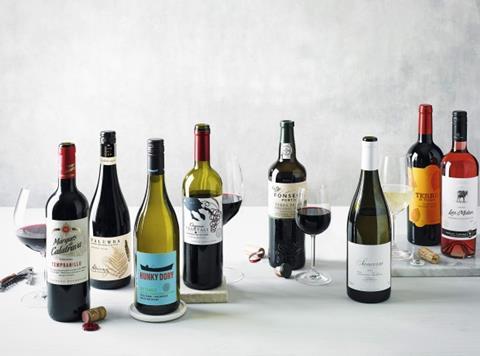 Organic wine sales have surged by almost two thirds at Waitrose over the past year.
The supermarket, which sells 54 different organic wines from 18 different countries, saw sales of the category surge by 57%, it revealed this week.
As a result it will be releasing a 12-bottle 'Purely Organic' selection case to mark the onset of 'Organic Month' this September (rsp: £123).
Organic wines were "going through a really buoyant period, with growth that is 10 times higher than non-organic wine", claimed Lee Holdstock, trade relations manager at Soil Association Certification.
Wines can be considered organic if they are grown with organically certified grapes and without synthetic pesticides, herbicides, fungicides or chemical fertilisers. Waitrose said this helped "to support a cleaner environment by protecting the soils and water".
Holdstock added: "Higher certification standards for organic wine mean it is low in sulphates, while research shows that organic crops and products - including organic red wine - have higher levels of antioxidant-rich bioflavonoids.
"Choosing organic also means helping protect our vital wildlife and reducing exposure to potentially harmful pesticides and chemicals."
It comes as Aldi last month made headlines by becoming the first UK supermarket to stock a vegan, natural (made with little to no chemical or technological intervention in the production process) wine, from supplier Cramele Recas.
The wine, a blend of 85% chardonnay and 15% sauvignon grapes, aged in year-old French barriques before being stabilised and bottled, rolled out on 11 August with an rsp of £5.99/750ml.