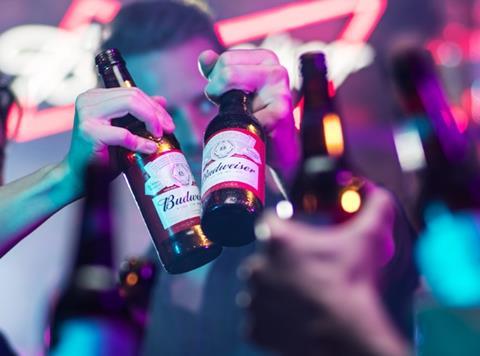 The City was toasting AB InBev on Thursday after the brewer surprised the market with far stronger fourth-quarter results than expected.

Premiumsation and price increases were to thank for an 8.2% surge in fourth-quarter revenues, to drag full-year sales up by 5.1% to $45.5bn. The brewer's high end global brands portfolio - including Stella Artois and Corona - contributed 9.8% growth in the year and a huge 17.8% in the fourth quarter. Overall volumes were more modest, growing by 0.2% in the year, with beer volumes up 0.6% but non-beer volumes down 3.1%.

Despite weak volume growth, EBITDA jumped 13.4% in to $22bn, driven by the strong revenue growth and enhanced synergies from its mega-merger with SAB Miller. Its fourth-quarter growth was well above consensus estimates of 5.8% and helped drive the shares up 4.4% in pre-market trading in the US to $110.86, though the stock remains almost 5% down so far in 2018.

Broker Liberum reiterated its 'buy' rating on the stock, commenting: "It is an attractive business with a strong management team at a great price."

FTSE 100 retail and food conglomerate Associated British Foods updated the market on its first-half performance on Monday, revealing something of a mixed bag as grocery revenues continue to grow but sugar revenues fell and Primark slipped into like-for-like decline. The organic sales dip for ABF's growth engine Primark did not spook the City as the retail chain returned to like-for-like growth over 16 weeks to 3 March 2018 and achieved record Christmas sales.

JP Morgan Cazenove said: "With the stock down 13% in the last three months we think this in-line update is reassuring." ABF climbed 3% to 2,723p on Monday, but had slipped to 2,592p by Thursday lunchtime - a fall of 2.2% for the week.

Finally, Greggs shrugged off high street woes to post yet another solid set of annual results, with total sales up 7.4% to £960m - driven by like-for-like growth of 3.6% and store openings - and operating profits up 4.6% to £81.7m.