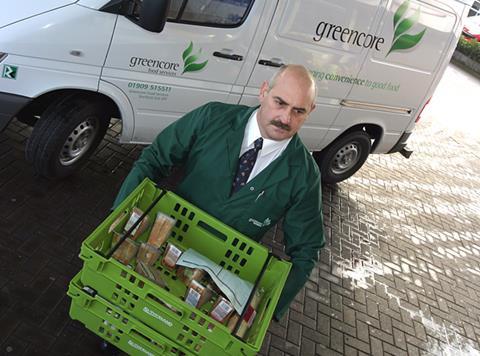 The market welcomed Greencore's steadying of the ship this week after a difficult year saw a huge cut in annual profits. Greencore's share price had plunged by about 40% since March before releasing its annual financial results on Tuesday, which revealed worse than expected pre-tax profits. Shares had previously come under pressure after concerns it could lose business with Tyson Foods, a key customer of its newly acquired US business Peacock Foods, and the loss of a big contract to supply sandwiches to Starbucks in the US.

However, the 74.3% plunge in pre-tax profits to just £12.4m was primarily due to a large £78.2m of exceptional charges. Ignoring these, pre-tax profits improved from £65.6m to £90.6m.
Greencore's top-line performance was far healthier. The acquisition of Peacock helped propel sales for the 12 months to 29 September 2017 up 57% from £1.48bn to £2.32bn, but an 18.8% leap in pro-forma UK food-to-go sales helped total sales rise 9.4% on a pro-forma basis.

SocGen called Greencore's results "mixed". The broker said: "Performances in the non-food to go parts of the UK business and in the old US business were poor… However, the year was more about building foundations for the future."

Greencore shares rose 2.2% on Tuesday, but news of potential Amazon and Tyson Foods deals helped the shares up another 5.5% on Wednesday to 206.9p - the stock's highest level since August.

Meat supplier Cranswick surged 8.7% to 3,279p on Wednesday after it revealed a 23% rise in sales to £714.6m in the six months to 30 September, with like-for-like revenues up 18%. It also announced a £54m new chicken processing plant in Suffolk. Liberum said the investment would put "Cranswick in a very strong position to gain share in poultry". Shares are now up 37% year-to-date.

Finally, Robinsons producer Britvic was also on the up on Wednesday, rising 7% higher to 811p as it revealed better than expected annual results. Revenues rose 7.7% to £1.5bn in the year ended 1 October. Adjusted EBITA jumped 5.1% to £195.5m.