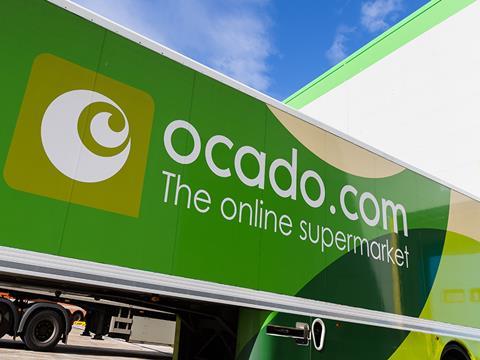 Even by Ocado's (OCDO) standards, it had a mixed week after a FTSE debut to forget on Monday was followed by a share price surge on being dubbed the "Microsoft of retail" by Wednesday.

Ocado's first day as a FTSE 100 constituent this week did not go according to plan, with its shares plunging 7.8% back to 959p following a downgrade from Bank of America Merrill Lynch. The broker cut its rating on the stock to "underperform" from "buy" with a 1,020p price target after arguing its bumper US deal with Kroger leaves it "limited potential for customer fulfilment centre wins over the next five years".
It pointed out that Ocado's first "normalised" year of earnings is still five years away, meaning its recent share price gains have inflated its valuation. "Ocado is moving into a long execution phase and we will not see any significant benefits until 2020, at the earliest."

However, Peel Hunt released a glowing summary of the business on Wednesday suggesting it could become the "Microsoft of retail". It stated: "Ocado Solutions has potential to become the "standard" platform for retail logistics across all sectors as the operating system of retail… Windows currently has a market share of more than 80%, and there is no reason why Ocado couldn't reach that potential."
The broker argued that in 2016 the top 100 store-based retailers generated revenues of US$3.4trn and that Ocado could tap a portion of those companies' annual capex budget of an estimated $89bn. On a 15-year view, that would suggest an eye-watering £10bn valuation for its solutions business.
Ocado shares jumped back 5.6% on Wednesday and by a further 2.4% on Thursday morning to 1,025p. The shares are now up by more than 240% year-on-year and up by 85% since it announced its tie-up with US grocery giant Kroger last month.
Last Friday Tesco (TSCO) exceeded City expectations for its first quarter sales, largely driven by the continued outperformance of its £3.7bn Booker acquisition. Tesco's UK like-for-like sales growth was a solid 2.1%, but it was Booker's like-for-like surge of 14.3% that particularly caught the eye.
HSBC noted: "The new UK CEO, Charles Wilson, is having a swift and material impact, with plenty of activity and plenty of progress." Barclay's argued Tesco's core UK performance shouldn't be taken forgranted, stating: "To have slowed down only slightly from the second half of 2017/18 is a good achievement given lower levels of inflation in the market, tougher comps and generally unhelpful weather in the quarter."
Tesco shares ended the day up 2% to 254.8p and are currently trading at 257.3p.