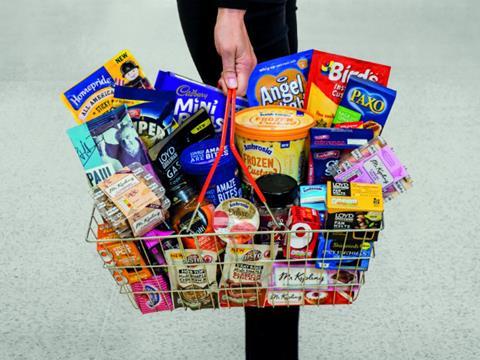 Premier Foods (PFD) shares hit their lowest point since early July today after the Mr Kipling supplier was downgraded by broker Jefferies.
Jefferies lowered its rating on the stock from "buy" to "hold", lowered its price target to 50p from 60p and reduced its expectations for future profit and sales growth.
Premier shares fell 4.9% today to 43.75p as a result and was heading towards its lowest closing price for more than three months.
The broker cut its expectations for EBIT growth by 2% for 2017 and 6% in 2018 on tightening margins and now predicts a decline in adjusted EBIT from £131m to £129.2m having previously predicted growth to £136m.
Its prediction for like-for-like sales growth was also pulled back to flat in 2017, though it expects headline revenues to rise by 2% because of inflation.
The downgrade comes after Premier Foods shocked the market with a 12.4% slump in branded grocery sales in the 13 weeks to 1 October.
CEO Gavin Darby blamed hot weather in September for driving customers away from the gravy and stocks category, which declined 13% in volume terms, and desserts, which fell 9%. This pushed down group sales by 5.4% and pulled back Premier's shares from the 55p region they had previously been trading at.
"We turn more cautious, prompted by the return of commodity inflation and pressure from adverse own label mix," Jefferies said today. "Room for manoeuvre on the P&L is limited, as the second quarter course correction demonstrates."
Jefferies estimates Premier will be faced with an extra £20m of costs due to inflating sugar, wheat and dairy prices and warns that "Tesco et al will be less willing to accommodate than in 2011."
The broker suggests: "A fresh approach, most obviously from 20% shareholder Nissin, or perhaps a returning McCormick, is the obvious upside from here."
However, it cautions that Nissin's stake will be an inhibitor to third parties and that Premier shares are already up 50% on pre-McCormick levels.
Darby and the Premier board were criticised by some investors for rebuffing a 65p-per-share approach from US food giant McCormick early in the year, opting instead for the tie-up with Japanese noodle maker Nissin Foods.