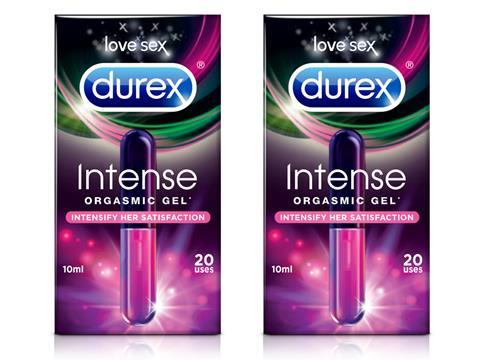 "The City has taken a rather dimmer view of one-time growth darling Reckitt Benckiser and its annual results on Monday offered more support for the bears as the Durex makers shares dropped to their lowest level for two years.
Reckitt has had a troubled recent past, with a consumer safety scandal in South Korea and a costly malware cyberattack hitting its performance and share price over the past year. But this week it was uncertainty over its future performance that caused worries in the City.
The consumer goods giant's fourth quarter earnings were largely in-line with expectations, with organic quarterly sales growth of 2% helped by a "strong flu season" and 3% underlying growth in its newly acquired baby milk business Mead Johnson. That Mead Johnson deal helped headline sales jump 15% to £11.5bn, but overall like-for-like sales were flat..
Total group adjusted operating margin fell back 70 basis points to 27.1%, but it was a lack of clarity on margins in 2018 and weaker than hoped for organic growth forecasts of 2-3% that particularly disappointed the market.
"While full-year 2017 results were in line with consensus, the market looks to have been overly optimistic on 2018," noted SocGen. "The market looks to have been pricing in swift mean reversion for 2018, but this is likely to be a multi-year process". UBS added: "RB's results were broadly in-line. But 2018 guidance does not make it easy to find upside to consensus."
Reckitt did increase synergies from Mead Johnson to US$300m from US$250m, but the market remains wary of the risks associated with the mega-merger. RBC Capital Markets noted: "We are not convinced the acquisition of Mead Johnson works strategically, operationally or financially, and if it does it comes with a higher level of risk than anything RB has acquired before given the size of the transaction."
Reckitt's shares had their highest fall for seven years on Monday, dropping 7.5% to 6,075p and the shares were trading down 10.8% this week by Thursday lunchtime at 5,860p. The shares have lost more than a quarter of their value since hitting a high of 8,110.4p in June 2017.
It was also a tough trading week for Hotel Chocolat, despite sales and pre-tax profits both surging by 15% in the first half. Sales grew by 15% to £71.7m in the six months to 31 December, boosted by 10 new store openings during the period. However, the share price ended the day down by over 5% to 306p amid worries over rising cost pressures, albeit these were mitigated in the period with improved efficiencies and capacity growth.
Retail analyst Nick Bubb was "surprised" by the share price fall, arguing: "Sales and profits don't look too shabby, given the margin and cost headwinds. Only 5% of the 15% first half sales growth came from new store openings, so there was plenty of organic growth across the various channels". Liberum said the results "reflect the continued trading momentum and strategic progress that is being achieved".