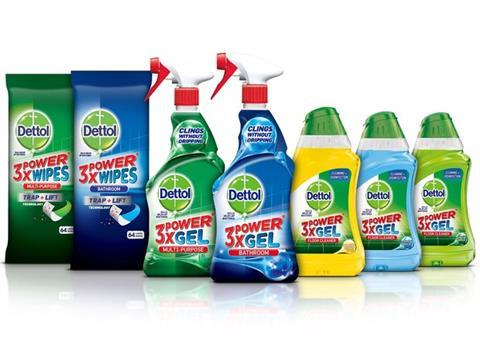 A surprise radical restructure at Reckitt Benckiser left analysts scratching their heads this week as the household goods multinational warned for the second time this year that sales would fall below expectations. The Dettol and Durex owner revealed it would break into two distinct divisions with separate profit and loss statements from the first quarter of 2018.

The core consumer health arm, which will include US baby formula maker Mead Johnson, acquired for $18bn this year, will be run by group CEO Rakesh Kapoor, while the hygiene division will make up 40% of total revenues. Reckitt announced the revamp as it warned there would be zero growth this year on the £9.9bn revenue 2016 total after like-for-like sales fell 1% to £3.2bn in a "soft" third quarter. The group had already downgraded full-year expectations to 2%.

Analysts at Liberum speculated the restructure could pave the way for Reckitt to sell the non-core hygiene business to generate cash to bid for the consumer healthcare arm of US pharma giant Pfizer, which said earlier this month that it was considering a $15bn sale or spin-off.

Andrew Wood of Bernstein played down the significance of the move in relation to the Pfizer strategic review, but added he was "perturbed" by the new business structure. "It will likely further reduce already poor disclosure from the business," he said. Shares in RB slumped 2.5% to 6,857p on Wednesday as a result.

Sluggish conditions for global players also hit Unilever in the third quarter. The share price fell 4.4% to 4,347p as The Grocer went to press on Thursday after organic growth of 2.6% missed analyst expectations. Most of its increase to €13.2bn was driven by pricing as volumes remained muted.

French dairy group Danone shares jumped 2% to €70.70 on Tuesday as it comfortably beat analyst expectations for the third quarter. It increased like-for-like sales by 4.7% to €6.5bn as its baby formula and water businesses boomed in China.