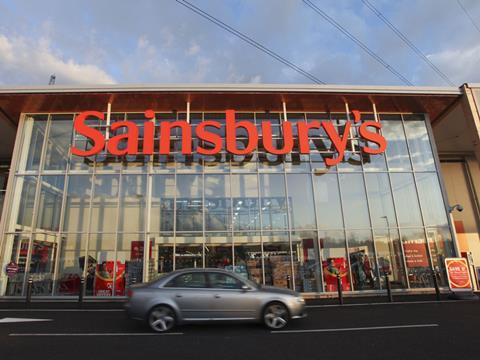 The green shoots didn't last long for Sainsbury's. Shares galloped 14% higher at the end of September as CEO Mike Coupe surprised the City with a full-year profits upgrade as sales and cost savings moved ahead of expectations.

The bright spot for the beleaguered supermarket industry has all but been wiped out this week as Sainsbury's suffered its biggest share price plunge for seven years. The 7.1% slump to 253.5p - making the retailer the biggest FTSE 100 faller by far on Wednesday - followed as Sainsbury's half-year profits fell 18% to levels not seen since 2009. Shares initially rallied up 5p as markets opened as the £308m of pre-tax profit was better than the £284m-£293m analysts had feared. But the halo didn't last long, as Coupe signalled more price cuts to come and guidance that second-half like-for-like sales would be no better than the first six months. Shares have continued to fall, down another 2.8% to 246p on Thursday.

David McCarthy at HSBC said it was hard to see where growth would come from as cost inflation, selling deflation and under-pressure gross margins hinted at ongoing structural profit declines. "The market was right to be concerned about the long-term outlook," he added. Jefferies said execution remained "robust" but the need for continued margin reinvestment had spooked the City.

There was better news for Premier Foods.No stranger to share plunges - it lost more than £700m in market value back in March 2014 when shares bombed from 160p to 66p - the first real signs CEO Gavin Darby's turnaround plan is beginning to bear fruit was a welcome relief this week. The stock rose by 21% to 45p as investors flocked to buy at 35p in the morning before settling down to finish 17.4% up at 42p (see p18).

"In a UK supermarket segment still characterised by deflation, price intensity and flat volumes, we view Premier Foods' sales acceleration as commendable and reflective of the strategy to drive sales through NPD, with a boost also coming from growing investment in marketing support," Clive Black of Shore Capital said.