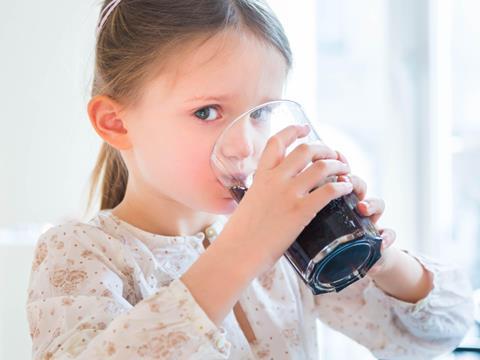 When George Osborne announced the sugar tax, UK-based soft drinks shares fell 3%. There followed dire warnings from consultancy Oxford Economics that a £520m tax bill would lead to thousands of job losses and a £132m decline in the soft drinks industry's contribution to GDP.
Yet two years on and with the Soft Drinks Industry Levy now in force, our analysis of share price performance across listed groups in the firing line shows double-digit share price rises for most key players, either in line with or exceeding the FTSE's 17.1% growth over that period. So what's happened?
It's not as if the predominantly UK-focused industry has benefited much from the temporary c15% currency boost provided by Brexit to global players like Diageo and Reckitt Benckiser.
True, upmarket drinks mixer brand Fever-Tree's phenomenal share price performance – up a staggering 323.5% – has been significantly boosted by exports, growing 112% to £81.7m in the past two years.
But sales in its domestic market are also up (by 326% to £88.5m), despite its flagship tonic falling in the lower taxable band, proof that at the premium end of the market, the levy is likely to have a marginal impact (around 5p for an on-trade gin & tonic, says Shore Capital). Mind you, Fever-Tree is also aggressively rolling out light versions across its portfolio that, tellingly, contain no artificial sweeteners.
Others have gone further still, adopting a programme of widespread reformulation. With mixed results. It's a moot point as to whether Lucozade Ribena Suntory might have been hit by the fall in sales of its flagship energy drink had it been listed, but AG Barr, which has undertaken a controversial reformulation of its iconic Irn-Bru brand, has certainly not suffered the consequences. Its shares are up 19.7% since the levy was announced, as it has repositioned 99% of its portfolio to be exempt from the levy (having initially planned to raise the proportion from around a third to two-thirds of its portfolio).
Sales and profits have so far moved in the right direction, up 8% and 4.2% last year to £277.7m and £44.9m respectively, though Investec analyst Nicola Mallard cautions that wider consumer response to the reformulation – introduced in January – may not be known for six months as pre-reformulation stock works its way through the supply chain.
It's a similar story of reformulation for Nichols, with 100% of its portfolio levy-free, having also diversified into the adult premium and health soft drink market through the acquisition of Feel Good Drinks in 2015. The share price is up 14.6%, with sales up 13.2% to £132.8m, though profits fell 9% to £23.2m.
The UK outlier in this picture is Britvic. The Robinsons maker's share price is down 4.6% since March 2016 and has dropped by 17% so far in 2018.
Britvic has engaged in plenty of reformulation of its own – some 94% of owned brands come under the levy. However, as it distributes PepsiCo drinks in the UK, including Pepsi and 7up, the proportion of levy-free sales falls to 72%.
Britvic's comparative share price weakness also reflects weak recent volume growth, particularly in stills, the costs of a supply chain restructure and international sales struggles. Sales have increased 7.7% to £1.54bn while profits were down 1.7% to £118.3m. But investors clearly have one eye on the impact of the UK tax.
Bernstein analyst Andrew Holland says the tax will limit share price upside, predicting a 3% fall in GB carbonates volumes as sugar-added volume falls by 20%.
As to Coca-Cola, it's sticking to its guns on the Real Thing. Coca-Cola's UK bottler CCEP has warned of a 2%-3% earnings impact from the levy – given it only derives 20% of its sales from the UK, that suggests profit contribution here will be cut by as much as 15%.
"The best-case scenario if you didn't reformulate is you come out even and can pass on the tax and consumers remain loyal to the brand," says Mallard.
However, CCEP's share price has remained relatively buoyant, rising by 21.3% on an adjusted basis from March 2016, as the group has adopted the same widespread reformulation programme across other brands and invested heavily in the recipe and marketing of Coca-Cola Zero Sugar and Monster low-calorie options.