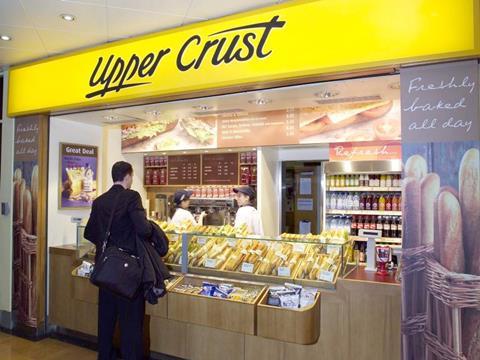 Travel retail specialist SSP Group is continuing to ride the wave of food to go growth as it reported a double-digit rise in annual sales this week.

The Upper Crust owner said in a pre-close update that fourth-quarter sales were expected to increase by 17.5% year on year, to take total annual sales up by 19.3%. The global business has been boosted by the weak pound, which has helped like-for-like annual sales growth of 3% rise to 11.4% growth on a constant currency basis. SSP Group said strong air passenger numbers were mitigating any weakness in rail and it remained "well-placed to continue to benefit from the structural growth opportunities in our markets".

Liberum was enthusiastic: "SSP continues to deliver the elusive trinity of LFL growth, unit growth and margin growth."

Shares had jumped 6.5% by Thursday lunchtime and are up by more than 66% year on year.
The City was less receptive to a Thursday morning update from FTSE 100 tobacco giant Imperial Brands, which confirmed it was involved in talks over a rescue deal for Palmer & Harvey.

It also added it was on track to meet earnings expectations for the full year, but that cut little ice with investors, who sent the stock down 4.3% to 3,164.5p in morning trading. Citigroup summarised: "Results have been disappointing for several years. We have argued that for the stock to rerate it needs to show that it has returned to sustainable growth… Unfortunately we do not believe this statement is evidence that Imperial has turned the corner."

Elsewhere, Hotel Chocolat saw the price of its stock sweeten yesterday after it reported a doubling of profits as it invested to expand its truffle making capacity and attracted customers to its stores with the new café format. Sales also jumped 12% to £105.2m in year to 2 July as it opened 12 new stores, taking its total estate to 94.

Shares in the supplier/retailer leapt 2.9% to 302p on Wednesday, with Liberum praising its "proven capital investment programme".