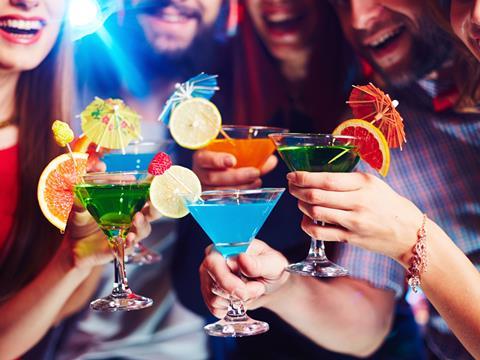 Sales of premium adult soft drinks are booming as growing numbers of Brits choose to abstain from alcohol.

Adult fruit carbonates have surged 12.3% to £101.2m as the wider soft drinks sector continues to struggle with the backlash against sugar. Albeit from a small base, sales of adult colas and lemonades have more than doubled to £1.2m [Kantar Worldpanel 52 w/e 4 November 2016].

To a significant degree, the increase was down to millennials, who "drink less alcohol, are better informed, and are more concerned with provenance and quality," said Simon Coley, co-founder of Karma Cola, the organic Fairtrade brand.

Adult soft drinks carry a substantial premium, with a litre selling at an average of £1.81 versus a mainstream pop average of just 76p. According to Nielsen, the priciest top 50 carbonates brand is Fentimans, selling for an average of £3.75. Sales are up nearly a quarter.

But brands aren't winning by only billing their drinks as an alternative to alcohol. Some are promoting their products as an accompaniment to the hard stuff. Fentimans launched a seven-strong range of 'botanically brewed' mixers in October, for example. This was to tap excitement for the craft drinks movement, said marketing director Andrew Jackson. "An increasing number of people are seeking premium adult soft drinks rather than standard colas and lemonade."

The category's giants are also moving in this direction, with CCEP's Schweppes brand running a joint initiative with Diageo up to Christmas to promote pairings like Gordon's Sloe Gin & Schweppes Bitter Lemon to create 'Mistle-Sloe Gin'.

Britvic, meanwhile, has relaunched R White's Lemonade with three adult variants: Traditional Cloudy, Raspberry, and Pear & Elderflower.
Read the full report here: Zero-proof pioneers: adult soft drinks category report 2016