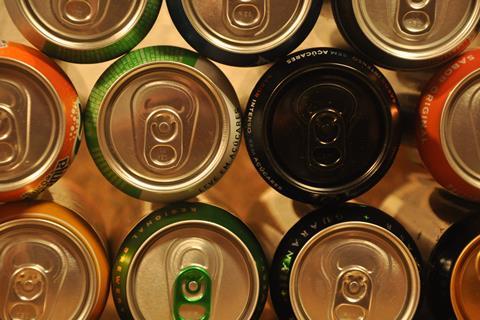 Shoppers are coming around to cans as a potential replacement for plastic water bottles, according to a new YouGov survey.
The survey – commissioned by canmaker Ball Corporation – suggested 55% of adults would be more likely to buy water in a can "if they knew that the can is infinitely recyclable".
Filling cans with water was admittedly "complex, with very low tolerances", said European co-packer Rhodius' CEO Hannes Tack, but "once established, cans are rapidly filled".
"People have looked for alternatives as soon as the plastic debate kicked off," said Ball marketing and strategic planning director Ana Neale.
"Whereas in other categories cans were obvious because they were already in use and there was already a trend to shift into them, that didn't happen in water because it wasn't a natural progression."
Bigger suppliers "haven't really embraced" cans as a format for water, she added – though there are a growing number of smaller challenger canned water brands now available.
Indeed, only 8% of shoppers surveyed said they had purchased water in cans vs 73% who had in plastic bottles. The sheer availability of bottled water (38%) and a lack of alternatives (42%) were cited as the most popular reasons for these choices.
"If the consumer doesn't have it as an option to pick, it's a weird cycle you get into where the consumer doesn't know it's there because it's not made to be there. And the brand owners don't think consumers will accept it but they're not putting it out there to test."
Seventy-nine per cent of shoppers surveyed said Covid represented an opportunity for businesses to reconsider their approach to packaging.
However, it comes as UK alcoholic and soft drinks suppliers have faced shortages of cans over past months amid the surge in demand caused by the pandemic.