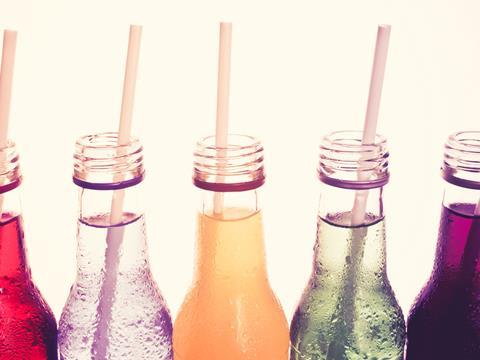 A few years ago, a trip along the beer aisle was altogether less enticing than today. The products looked and tasted similar, so consumers switched brands with joyous intemperance. Retailers fought an infinity war with manufacturers over the small margin that remained.
Then… boom! Along came the craft brands to start a party in the beer aisle. With them came an unbounded passion for their products, with an emphasis on flavour and character. We're talking hoppy notes, citrus flavours and bitterness – with product descriptions that sounded more at home on a wine bottle. The brands spoke in a friendly way, but with an undercurrent of irreverence, rebellion and humour.
Some people sniggered, but the smart ones quickly realised that this new wave of craft beer products had struck a chord with young adults.
Today, the craft beer segment is worth over £250m in grocery alone, growing at over 40% and, more importantly, generating an average price per litre that is 70% higher than mainstream lager. As we all know, this equates to more margin in the tills.
Seeing the opportunity to excite a demographic that were often reluctant to shop in their supermarkets, in a collective moment of brilliance, retailers realised that the way to amplify the opportunity was to merchandise craft beers together on one shelf. By creating a destination for these new brands in store, they fuelled the trend – there's strength in numbers after all! The millennials came to buy and, in the process, bought several other millennial focused brands on each trip they made.
Fast-forward to today and we're seeing the emergence of craft soft drinks, similar to the beginnings of the craft beer market of a few years ago.
Mainstream carbonates are by far the biggest segment for soft drinks, generating £3bn in revenue. This equates to over 30% of all grocery & convenience soft drinks, making the sector bigger than water and energy drinks combined, but the picture is not dissimilar to the beer market of old. The 'old school' brands dominate the fixture and price is a key driver of purchase. For the first time in years, mainstream carbonates have seen a moderate increase in average price per litre this year. However, this was due to the sugar tax, with the money going to the Exchequer, not us.
Young adults are drinking less alcohol, and are looking for interesting, characterful drinks to replace it. Seventy-eight per cent of them would like to see new and interesting carbonates, with both on-trade and some grocery ranges proving disappointing to this segment of consumers.
A leading group of nascent craft brands like Dalston's, Karma Cola, Soda Folk and Gunna are leading the craft charge. Craft soft drinks grew by 56% on last year, and, more importantly, the average price per litre for craft soft drinks is 165% higher than mainstream carbonates**. If craft soft drinks comprised 7% of total carbonates (the share of total beer that craft beers command) the market opportunity for craft soft drinks would be £500m.
So, what's missing? It's not consumer interest, product quality or brand image - I think it's the lack of a separate shelf for them to flourish on.
Individual craft brands get lost in the melee of the carbonates fixture, just as craft beers did when they were merchandised separately. If the category is to boom, generating incremental margin for the retailer, then the creation of a separate craft soft drinks section seems like the missing link.
Some of the new wave retailers like Eat 17, Sourced and Afflux have already seen the opportunity and have created a craft range. It won't be long before we see the mainstream retailers follow suit, driving craft soft drinks to new heights.
Melvin Jay is founder and CEO of Gunna