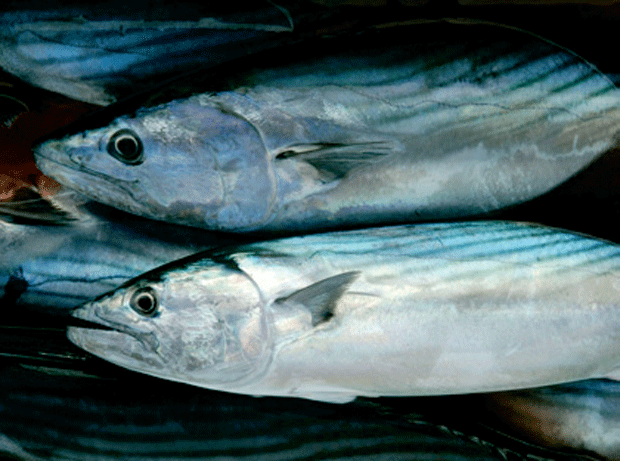 The phrase 'compartmentalisation of fisheries' doesn't exactly roll off the tongue, does it?
However, it represents a glaring loophole in the Marine Stewardship Council's revered standards and something that has proved an uncomfortable thorn in its side over the past four months.
Compartmentalisation is the practice whereby fisheries can be certified as sustainable for certain portions of their catch, even if crews also catch non-certified fish using unsustainable practices on the very same trip.
It's been happening for years. But it hit the headlines last August when protest group On The Hook launched a campaign calling on the MSC to close the loophole.
What followed was a fevered debate over the intricacies of MSC certification and a war of words between the MSC and On The Hook's membership of MPs, NGOs, retailers and environmental campaigners, who claimed it risked undermining the integrity of the MSC's famous 'Blue Tick' standard.
Even the NGO's own technical advisory board was said to have raised concerns over the bad PR created by the row.
So after completing its own internal review of UoA (Unit of Assessment) requirements – which allows fisheries to define their own target stock, management area, fishing gear and vessels – the MSC last week decided to change its rules on compartmentalisation.
After a meeting of the MSC board, the NGO said on Friday that the loophole would be closed, and from this summer it would require "all fishing activities on a target stock on a single trip to be certified against the MSC's standard for sustainable fishing".
After a four-month onslaught from campaigners, what appears to have been the final motivation for its u-turn in policy was the intervention of key UK supermarkets, which as The Grocer reported last week wrote to the MSC to raise their concerns about compartmentalisation.
Certified seafood will now only enter MSC-certified supply chains "if it comes from fishing trips on which all activities on the target stock are certified" the NGO said in a statement, and the decision means compartmentalisation will effectively be banned by the MSC from this August (with fisheries already under assessment or already certified allowed a three-year transition period).
The change is something that has been largely welcomed by the On The Hook coalition, whose only gripe has been the length of the three-year transition. And, at a time when there is a huge amount of scrutiny over how we manage the seas thanks to David Attenborough, it should be seen as a positive move by the MSC.
Whether we see some fisheries lose their certification as a result should help us paint a better picture about just how sustainable the seafood sector actually is.