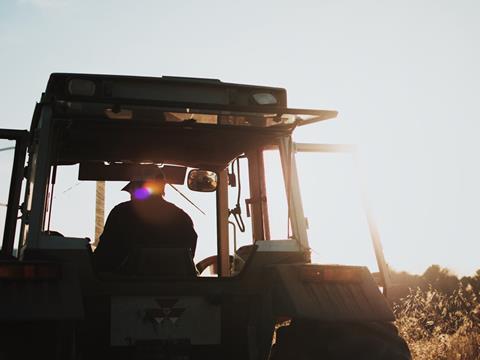 The organic sector must make a radical departure from its outright opposition to genetic editing or else risk being "ridiculed and marginalised", leading figures have warned.
The government launched a consultation on genetic editing (GE) earlier this month, arguing the technology would help farmers adapt to the challenges of sustainable food production.
The organic sector has been vehemently opposed to genetic technologies in the past, but Alex Smith, vocal anti-GM campaigner and chair of the FDF Organic Committee, said this week he believed the tide of opinion on GE had now changed and approval was "inevitable". Organic opposition to the technology could therefore leave the sector marginalised in future policy decisions.
Writing in The Grocer, the founder of Alara Wholefoods said: "I don't see due diligence arguments working this time. I also don't see the Daily Mail splashing new 'Frankenfood' headlines. Rather, if the organic sector overtly opposes gene editing it is likely to be demonised by the press and marginalised by policymakers."
Smith has advocated a "hyper-pragmatic" position instead that "acknowledges the strength of the UK in this area, demonstrates we are not Luddites, and supports research and controlled introduction". This would focus on ring-fencing organic from gene editing to ensure all trait-selective breeding remained banned under organic rules.
Richard Hampton, MD of Omsco, the UK's largest organic dairy co-op, agreed that an outright ban on GE was not necessarily the right approach. "People have to draw a distinction between genetic editing and genetic modification," he said. "I think if people properly understand the details of GE versus harder versions of GM, they would see it as a slightly less significant area of concern."
Read more:
While GM inserts foreign genes from other species into an organism's genetic code, GE solely relies on genes from the same species. Advocates therefore claim the results are no different to those that could have occurred via natural breeding.
Hampton warned, however, that the introduction of GE could damage the UK's exports to regions such as the EU. Unlike the US, Brussels maintains an outright ban on both GM and GE. However, the European Commission is due to complete a study on GE's future status by April 2021.
EU agriculture ministers have backed the technology, arguing it could underpin a transition to eco-friendly food production. Frans Timmermans, the commission's executive VP for the European Green Deal, said last year that farmers must have the tools to boost sustainable food production.
"That's how we limit our dependency on pesticides," Timmermans told the EU Green Week conference in September. "Going to ecological farming doesn't mean we all have to munch on grass and live in caves. We need to use the latest technology to get us there," he said.
Many in the UK's organic sector, however, remain concerned that GE will not be the panacea it is sometimes claimed to be in addressing some of agriculture's most pertinent problems.
"GE is simply about the substitution of pesticides for genetics," said Roger Kerr, CEO at Organic Farmers & Growers. "The past 70 years has shown that, just as fast as the chemistry behind agrochemicals has progressed, pests and diseases have circumvented the chemistry and led to pest and disease resistance.
"Consequently, farmers find themselves on a treadmill of ever evolving products. Why will GE be any different?"