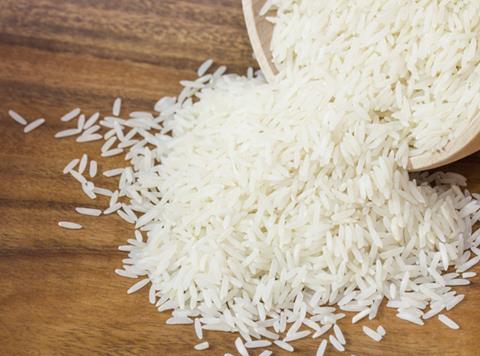 Rice shortages are expected to hit shelves in the coming weeks as export restrictions push Indian rice prices to a nine month high.
India and Pakistan are the main producers of basmati rice but national lockdowns introduced in March have ended all food exports.
Basmati rice still on British supermarket shelves is therefore being drawn from stock already shipped by the time of lockdown. Rice importers began stockpiling earlier in the year amid concerns over supplies, but with basmati one of Britain's most popular rice products, stocks are soon expected to dwindle.
"The stock that's due to come in, there will be a delay and almost certainly in my opinion, there will be shortages. Particularly on basmati," said Peter Cattaneo, MD at S&B Herba Foods.
Retailers are likely to be most affected. S&B Herba, a sister company of Tilda Rice, has begun receiving shipments from Pakistan again, but due to the lower quality standard, this is typically destined for manufacturing. The majority of Indian rice ends up in supermarkets.
S&B Herba initially had problems at its Indian factory as police prevented workers from passing through barricades. "They were hitting them with batons and all sorts of things at the time," said Cattaneo. Although this has now subsided, a lack of workers at the ports is still preventing ships from leaving.
The shortfalls continue to raise prices. "We've seen inflation on basmati up to 25%," said Harry Dulai, MD at Surya Foods, confirming the costs were passed on to customers including Tesco, Asda, and Sainsburys. "That's already happened and there's more to come."
India's 5% broken rice was quoted at £300 per tonne this week, according to Reuters, the highest since the start of of August,
Some suppliers have also begun reporting shortages of rice flour, an essential ingredient in much food manufacturing. The loss of broken rice from Asian markets has left some European mills unsure when their next shipment will arrive.
"It's hand to mouth at the moment when they can get some in," said Phil Bull, MD at Eurostar Commodities, who has introduced rationing to try and preserve stocks.
"I'm having to give five tonnes here and five tonnes there and spread it out," he said. "You just can't give anybody the whole of the load."