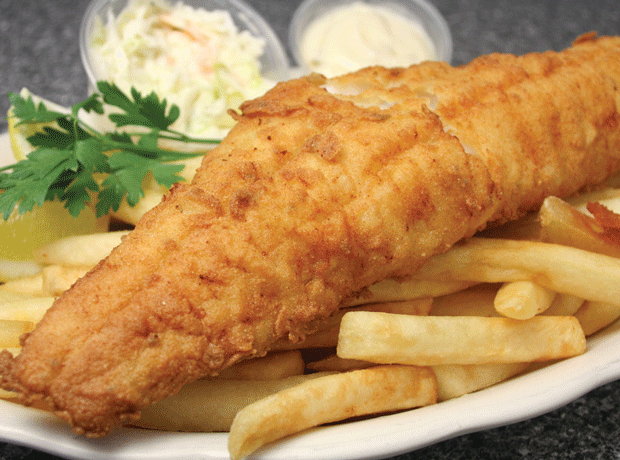 The cost of a traditional British fish supper could surge by a fifth after Brexit if the UK fails to secure a free-trade deal with the EU, Rabobank has warned.

Over 30% of the UK's seafood imports currently come from the EU, with another 20% coming from western European countries with whom the EU has a preferential trade agreement - including Norway, Iceland and the Faroe Islands, according to the bank's latest report on the UK fishing industry.

Failure to negotiate free-trade deals with these countries would result in tariffs being imposed on imports and exports of seafood - leading to an "ocean of uncertainty" for the British seafood industry and higher prices for consumers, it warned.

Cod imports would face tariffs of 7.5% to 18%, the report predicted - with prepared and preserved fish, the "main type used by fish and chip shops", facing the highest tariffs, while the lowest tariffs would be applied to frozen fish.

Salmon prices would be less affected, with most favoured nation tariffs on the EU's Atlantic salmon imports currently set at just 2%, but British exports of scallops, langoustine, shrimp and prawns could face tariffs of 8-20%, the report found.

"In the event of a hard Brexit, we would see tariffs imposed on fish imports, which would likely see Britain's fish and chip shops increase consumer prices to cover their own rising costs," said Beyhan De Jong, animal protein analyst at Rabobank.

"The UK could in turn retaliate and counter-impose tariffs on some of the Continent's favourites, namely Scottish salmon, herring and mackerel, which dominate the fish landings of EU boats in UK waters. This tit-for-tat would likely result in consumers paying more for the most popular seafood and fish products both in Britain and the EU."

It comes after The Grocer reported in January that tightening cod and haddock supplies meant it was "almost inevitable" that the price of a fish supper would rise in 2018.