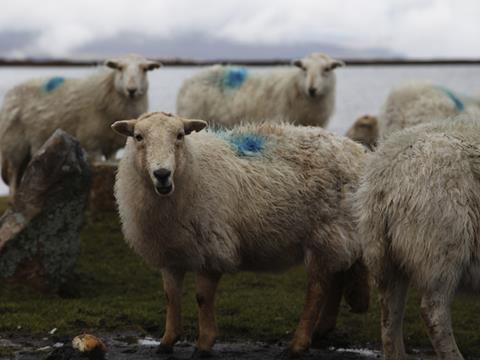 Calls for a potential meat tax could be back on the agenda after a new report by the Committee on Climate Change called for a 20% reduction in meat and dairy consumption to tackle the climate emergency.
The UK's 2050 net-zero greenhouse gas emissions target would not be met without significant changes in how we use our land, warned the independent committee – which advises the government and devolved administrations.
Those changes "must start now" it warned, in its first-ever in-depth advice on UK agricultural policies, outlined in a report titled Land use: Policies for a Net Zero UK, published today.
The committee, chaired by former environment secretary Lord Deben, is calling for a raft of reforms to drive down emissions. These include increasing the UK's forestry cover from 13% of its landmass to 17% in 2050, restoring peatlands and encouraging an increase in the planting of bioenergy crops, alongside the encouragement of low-carbon farming prices – such as "controlled-release" fertilisers – improving livestock health and slurry acidification.
It also echoes a number of other recent studies – including the IPCC's report last August and last January's Eat Lancet report – by calling for a reduction in meat and dairy consumption and a switch to more plant-based diets, in addition to a 20% cut to the UK's 13.6 million tonne annual food waste tally.
While recognising the largely grass-fed UK meat sector produced less greenhouse gas emissions than the global average, the report said a 20% reduction per capita in beef, lamb and dairy consumption, coupled with the other recommendations above, could enable the UK to reduce emissions from land use by 64% by 2050.
The reduction in meat consumption in particular was described as "modest compared with government nutritional guidelines", the report stressed. Government should implement "low-cost, low-regret actions to encourage this shift", it said. This included moves by the public sector to take "a lead in providing plant-based options with all meals".
But if standard-setting and information provision was insufficient to change consumption patterns, a second stage of policy intervention could involve "stronger action through changing prices or regulation", it added.
Meat and dairy taxes
These could be applied "through subsidies or taxes to ensure the price of food reflects the climate impact of production", it said.
The report also warned against so-called "carbon leakage", where a reduction in UK food production was counterbalanced by an increase in food imports, which undermined UK efforts to reduce emissions. This issue should be considered in future trade deal negotiations, it stressed.
"The options we are proposing would see farmers and land managers delivering actions to reduce emissions," said Lord Deben. "Doing so can provide new revenue opportunities for farmers, better air quality and improved biodiversity. But major changes are required and action from government is needed quickly if we are to reap the rewards."
Implementing the committee's proposals would carry a total cost of around £1.4bn per year, generating wider benefits of £4bn per year, the report suggested. Much of this funding could be provided privately, it added, while the total cost should be met through a combination of public and private funding. In comparison, the UK's annual spend on the EU's Common Agricultural Policy was £3.3bn, it pointed out.
Responding to the report, NFU president Minette Batters welcomed the committee's acknowledgement that British farming "produces some of the most sustainable food in the world".
However, she stressed 65% of British land was "only suitable for grazing livestock and we have the right climate to produce high-quality red meat and dairy". It therefore "makes sense that, when talking about environmental impact, as the report suggests, the public continues to support British livestock production".
Her comments were echoed by British Meat Processors Association CEO Nick Allen, who said it was "vital in the discussion about land use that we make best use of the available natural resources we have in Britain to produce food that provides a balanced diet for a growing population".
Plant-based were "not always sustainable for the environment, particularly when they are looked at in the round and the water and biodiversity losses and impact on the soil are fully quantified", he added.